More than 2 weeks on, sweeping sense of relief near Thai cave site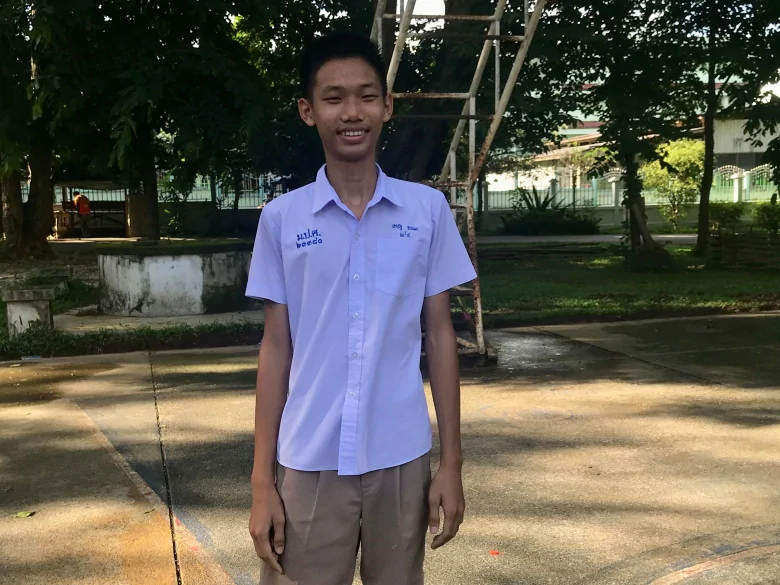 Just a few kilometres from the lush forest that covers the mountainside of Thailand's Tham Luang cave, four boys dressed in their white school uniforms shoot hoops on an outdoor basketball court in Mae Sai.
The Thai community lies on the border with Myanmar and it is where several of the boys on the soccer team go to school.
Katana, 14, knows some of them. Through a translator, he says people keep thinking about the teammates trapped underground and that "everyone is trying to help the families."
For more than two weeks, people in this community have been through an emotional whirlwind that began when the soccer team didn't return from an after-practice outing to the cave on June 23.
As days passed, people feared the worst and wondered just how the boys and their coach could survive while trapped underground in flooded caverns.
When a pair of expert cave divers from the United Kingdom discovered the 12 players and their coach huddled together on a dry slab of rock, there was joy and elation, but also unease as it became clear just how difficult it would be to bring them all out.
Katana, 14, goes to school in the community of Mae Sai and knows some of the boys who have been trapped in the cave. (Briar Stewart/CBC)
When Sgt.-Maj. Saman Gunan, a former Thai navy Seal, died while laying oxygen tanks along the route out of the cave, people grieved and became fearful about what could lie ahead for the team.
Now that the rescue missions are well underway, there is a palpable sense of relief from everyone whether it be the police officers manning the roadblocks or the dozens of volunteers clad in yellow shirts that are handing out fruit and water to journalists.
Every time an ambulance goes by or a helicopter roars overhead, it's a sign that a rescue is underway and another team member is en route to the Chiang Rai hospital.
Volunteers have been pressed into duty in the location in Thailand as officials and journalists have descended on the scene. (Glen Kugelstadt/CBC)
Emotional family reunions have to wait until physicians give the all-clear. The boys will spend the first few days in isolation, with an entire floor of the hospital cleared out for them. They will undergo a battery of tests to check for malnutrition, dehydration and any infections that may have been picked up while in the cave.
Officials say that the first four boys who were rescued on Sunday are doing well in hospital and asked to be able to eat khao pad krapow, a Thai dish with chicken and basil.
An official briefed on the rescue operation said Monday the rescued kids haven't yet been served the chicken dish but are starting instead with lighter blander food such as diluted porridge.
After being trapped underground for more than two weeks and only being able to consume protein gels delivered by the rescuers, the Thai soccer players feel ready for a good meal.