Family baffled by disappearance of Edmonton man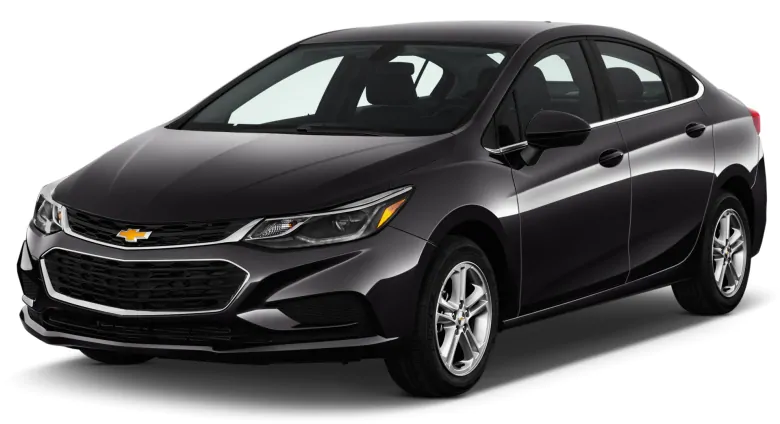 Tracie Lemishka knew something was wrong when her son, Kenneth Bradley Terpstra, didn't come home from work on Friday.
Terpstra, who goes by Brad, works at Clear Skies Heating and Air Conditioning near 39th Street and 53rd Avenue. He left the area at about 3:35 p.m.
Lemischka said he should have walked through the door of their Terwillegar home by 5 p.m. — but he never did.
About 130 people searched for the 27-year-old on Monday night, sweeping the south side of the city, along with parts of Sherwood Park and the Enoch Cree Nation area. Volunteers drove all possible routes Terpstra could have taken to get home from work.
Terpstra's father said they didn't find any signs of him or his vehicle, a black 2016 Chevrolet Cruze.
A stock photo of a 2016 Chevrolet Cruze. (Edmonton Police Service)
"He's basically vanished," Richard Terpstra said. "There's nothing, absolutely nothing. There's no car. Nobody has come forward with anything."
Richard said volunteers started looking for his son around 5 p.m. on Monday, working past midnight. They expanded their efforts to the Beaumont area on Tuesday.
An Edmonton police spokesperson said the missing persons unit is investigating Terpstra's disappearance. Investigators have been conducting interviews and retracing Terpstra's steps.
Police have asked anyone with information on Terpstra's whereabouts to contact them.
Family baffled by disappearance
Lemishka said her son follows a predictable routine, so the disappearance is out of character.
These flyers were made to spread awareness about Bradley Terpstra's disappearance. (Facebook)
"Bradley's a pretty quiet guy," she said. "He spends a lot of time at home. He doesn't go out a lot."
He hasn't used his credit card or phone since Friday, though Terpstra's step-sister, Jenna Armstrong, noticed that while the phone was off and didn't ring on Saturday, it was temporarily turned back on Sunday.
Armstrong said she doesn't have any ideas about what could have happened to her step-brother.
"Even if somebody had tried to start an altercation with him, he's not the type of person that would be aggressive or antagonize somebody," she said, adding that Terpstra is shy and tends to keep to himself.
"It's so out of character that it's baffling us all because there is no explanation that would make sense — because he's so routine and because he doesn't have these extroverted hobbies."
Terpstra is five foot seven inches tall and weighs approximately 200 pounds. He has brown eyes and short brown hair.
People who want to help look for him Tuesday can go to Vintage Towing in Nisku, which is the meeting place for volunteers. There is also a Facebook group dedicated to the search.