Cineplex to add at least 5 more Void virtual-reality experience centres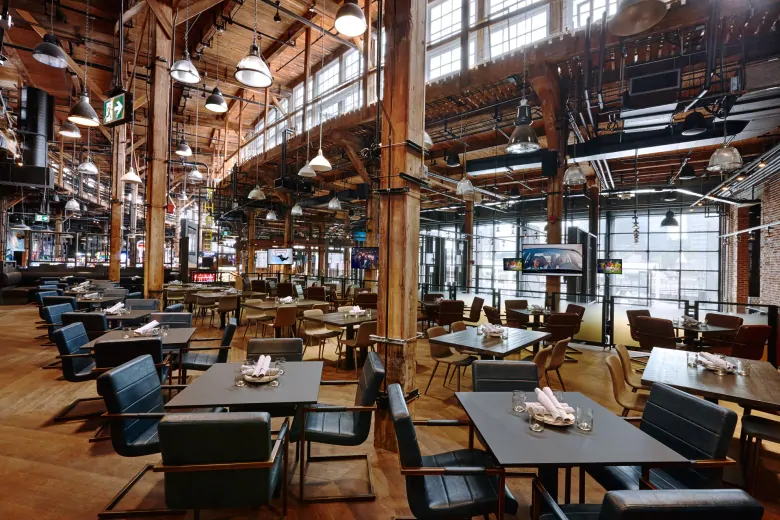 Cineplex says it's adding at least five more immersive, virtual-reality experience centres in Canada over the next several years.
The Void Experience Centres combine virtual reality technology and sensory effects, like touch and smell, to give users an immersive experience incorporating movie franchises, like Star Wars and Ghostbusters.
Cineplex already operates one of the centres at its Toronto Rec Room location and says the second will open at its West Edmonton Mall location.
Along with arcade games and typical concession food like hot dogs, the Rec Room also offers what Cineplex calls an "upscale casual dining restaurant." (Submitted by Cineplex)
Cineplex and the Void have signed an expansion agreement that gives the theatre company exclusive rights to operate the centres in Canada.
The companies did not disclose the agreement's financial terms.
The deal comes as Cineplex looks to expand its offerings beyond movies and opening arcade and restaurant spaces with its Rec Room and Playdium offerings.