85-year-old woman injured after SUV crashes into KFC in west Edmonton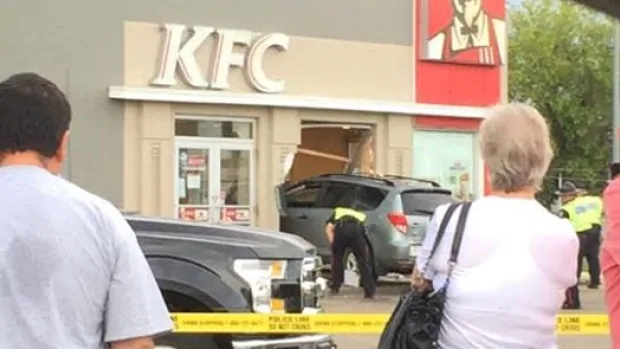 Charges are pending after a 60-year-old woman drove an SUV through the wall of a KFC restaurant in West Edmonton on Wednesday evening, hitting an 85-year-old woman and sending her to hospital with life-threatening injuries.
Edmonton Police responded to a 911 call around 6:20 p.m. at the restaurant located near 156th Street and 87th Avenue. When police arrived, they found the 85-year-old woman on the ground in "serious medical distress."
At the scene, police heard that a 2007 Toyota Rav 4 had struck the elderly woman and driven through the wall of the restaurant. The vehicle came to a stop in the lobby of the restaurant.
Paramedics treated the 85-year-old woman and she was taken to a hospital.
The 60-year-old female driver of the vehicle has been taken into custody