To combat opioids, forced detox program for youth needs expansion, say advocates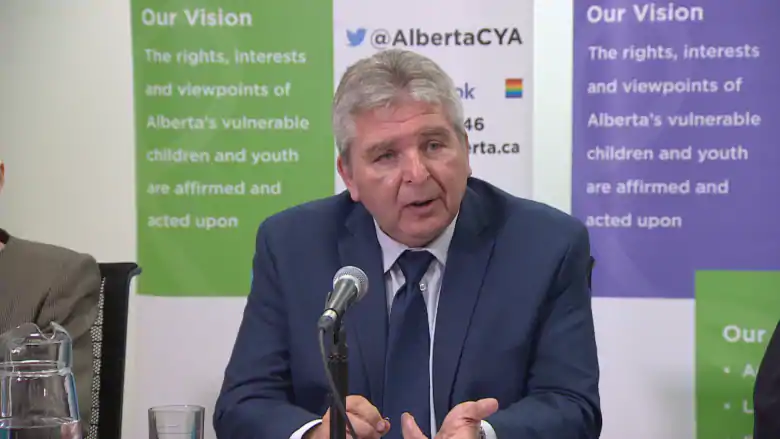 It's supposed to provide a way for children whose lives have spun out of control from drug addiction to detox, calm down and regroup.
But a recent report says the province needs to review the Protection of Children Abusing Drugs Act, which allows parents to apply for their children to be confined in a protective safe house for up to 15 days.
Some parent groups have been calling for changes for years.
"Anything that stops the madness of addiction or a child's drug abuse behaviour is good," said Maralyn Benay, a co-founder of Parents Empowering Parents, a group that lobbied the government to pass the PChAD legislation in 2006.
"But PChAD was never set up properly. We didn't get enough time. You can't do anything in five or 10 days."
Her comments come on heels of a report by Child and Youth Advocate Del Graff, who looked at Alberta's opioid crisis in the context of the province's youth.
Graff investigated the lives of 12 young people who died of opioid poisoning between 2015 and 2017. Half of them had been confined through a PChaD order prior to their deaths.
A 'last resort' for parents
The province passed the Protection of Children Abusing Drugs Act in 2006. It's meant to be a last resort for parents whose children could cause harm to themselves or others through their drug or alcohol abuse.
The child's legal guardian must ask for a protection order in court. Youth might be transported to a safe house by either parents or the police.
That process can fracture already tense relations between teens and parents, Graff wrote in his report. He also noted that some parents think 15 days is not enough time to ensure youth receive the treatment they need.
Child and Youth Advocate Del Graff looked at the opioid-poisoning deaths of 12 Alberta youth in his latest report. (CBC)
But confining a youth against their will is not easy, said Barry Andres, executive director of addiction and mental health for Alberta Health Services.
"Yes, longer is better. Do we want youth to be contained in a stabilization program longer? What would be ideal is that they be appropriately transitioned into a different type of care following that period of stabilization," he said.
"You're holding children against their will, and that's never desirable."
Andres said all youth are offered "linkages and connections" to on-going treatment programs during a PChaD order. But he acknowledged that youth must agree to participate in treatment in order for it to happen.
Different drugs need different treatment
Graff's report also urged the PChAd program to consider the different effects that opioids have on young people's brains, making withdrawal different than from other drugs. He also noted opioids pose a higher risk of overdose after a period of abstinence.
Andres noted that most youth confined under PChaD orders struggle with addictions to methamphetamines, not opioids. That's been the case since the beginning of the program, when crystal meth was the most popular street drug among youth.
"In the original treatment model, the predominant need was sleep, stabilization, nutrition and linkages to other treatment program," he said.
You're holding children against their will and that's never desirable.– Barry Andres , AHS
"With opioids, we're needing to see a more medical component."
Andres said some programs are starting to use different approaches, such as connecting youth with doctors who could start treatment using medications such as suboxone.