Tariff on Harley-Davidsons prompts motorcycle maker to build more bikes overseas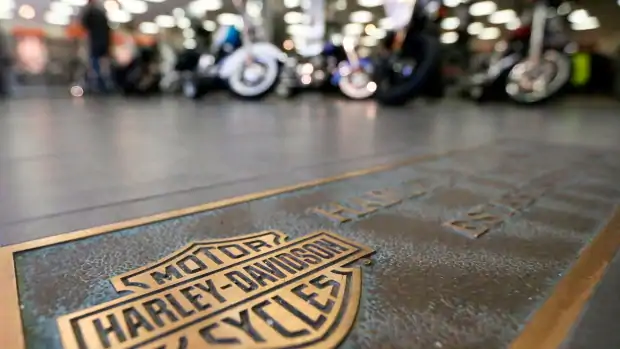 Harley-Davidson, up against spiralling costs from tariffs, will begin shifting the production of motorcycles headed for Europe from the U.S. to factories overseas.
The European Union on Friday began rolling out tariffs on American imports like bourbon, peanut butter and orange juice. The EU tariffs on $3.4 billion US worth of products are retaliation for duties the Trump administration is imposing on European steel and aluminum.
Harley-Davidson Inc. sold almost 40,000 motorcycles in the European Union last year, generating revenue second only to the United States, according to the company.
The maker of the iconic American motorcycle said in a regulatory filing Monday that EU tariffs on its motorcycles exported from the U.S. jumped between six per cent and 31 per cent. The company said it expects the tariffs will result in an incremental cost of about $2,200 US per average motorcycle exported from the U.S. to the EU.
"Harley-Davidson maintains a strong commitment to U.S.-based manufacturing which is valued by riders globally," the company said in prepared remarks. "Increasing international production to alleviate the EU tariff burden is not the company's preference, but represents the only sustainable option to make its motorcycles accessible to customers in the EU and maintain a viable business in Europe. Europe is a critical market for Harley-Davidson."
The company said it will not raise its prices to avert "an immediate and lasting detrimental impact" on sales in Europe. Harley will instead absorb a significant amount of the cost in the near term. It anticipates the cost for the rest of the year to be approximately $30 million to $45 million.
Company shares slumped almost three per cent before the opening bell on Monday. Other companies heavily reliant on aluminum and steel fell as well.
Harley-Davidson said shifting targeted production from the U.S. to international facilities could take at least nine to 18 months to be completed.
On Monday, the vice-president of the European Union's governing body said Europe and China will form a group aimed at updating global trade rules to address technology policy, government subsidies and other emerging complaints in a bid to preserve support for international commerce.
Jyrki Katainen, European Commission vice-president, said unilateral action by U.S. President Donald Trump in disputes over steel, China's technology policy and other issues highlighted the need to modernize the World Trade Organization to reflect developments in the world economy.