Postmedia to shutter 6 community newspapers, halting print editions at 3 others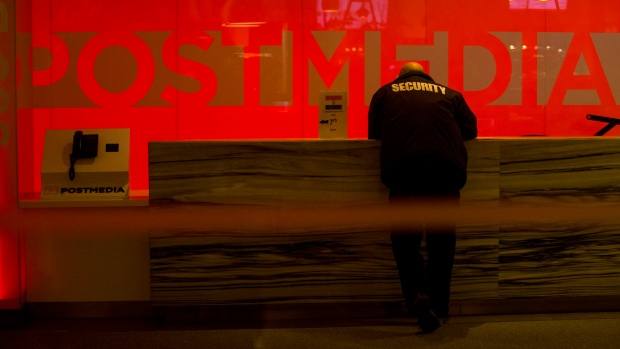 Postmedia says it is closing down six community newspapers in Ontario and Alberta, and halting the print editions at three other papers in Manitoba and Ontario as it moves to cut costs.
The company said in a note to staff that the Graphic in Portage la Prairie, Man., the Northern News in Kirkland Lake, Ont., and the Pembroke Observer in Pembroke, Ont., will halt their print editions but keep a digital presence.
Meanwhile, the newspapers scheduled to close in the coming weeks include two in Alberta, the Camrose Canadian and the Strathmore Standard, along with four publications in Ontario, the Kapuskasing Northern Times, the Ingersoll Times, the Norwich Gazette and the Petrolia Topic.
Postmedia also said the High River Times in Alberta will shift from publishing twice per week to weekly.
The company said the changes are part of its plan to reduce salary expenses by 10 per cent by Aug. 31, the end of its fiscal year.
Some jobs have been identified for elimination, while voluntary buyouts will also be offered to all unionized employees, and to all editorial staff, both unionized and non-unionized.
"If target savings aren't met through the initial [voluntary buyout] program and targeted reductions, further staff reductions will be identified across our operations," the company said.
Unifor, which represents workers at the 163-year-old Pembroke Observer, called on the federal government to step in as newspapers grapple with the shift to digital.
"We have asked the federal government to help newspapers transition to new and economically sustainable ways to deliver local news but have been met with essentially empty platitudes," said Unifor local president Paul Morse in a statement.
"Now, another historic Canadian newspaper will die, and proud Pembroke will face the threat of becoming a local news desert."
Back in November 2017, Postmedia said it had obtained about two dozen regional community newspapers across Ontario, for no cash cost, in a deal that saw the company give almost as many other community papers to the Toronto Star. Following the deal, both companies announced that most of the acquired newspapers would be shut down, which resulted in the loss of almost 300 jobs across the two chains.
In March of this year, Competition Bureau officials executed search warrants at the Toronto-area headquarters of Postmedia and Torstar as part of a probe into the November deal between the two media companies.