Newfoundlander who lost over 300 lb. after Fort McMurray fire brings daughter home for 1st visit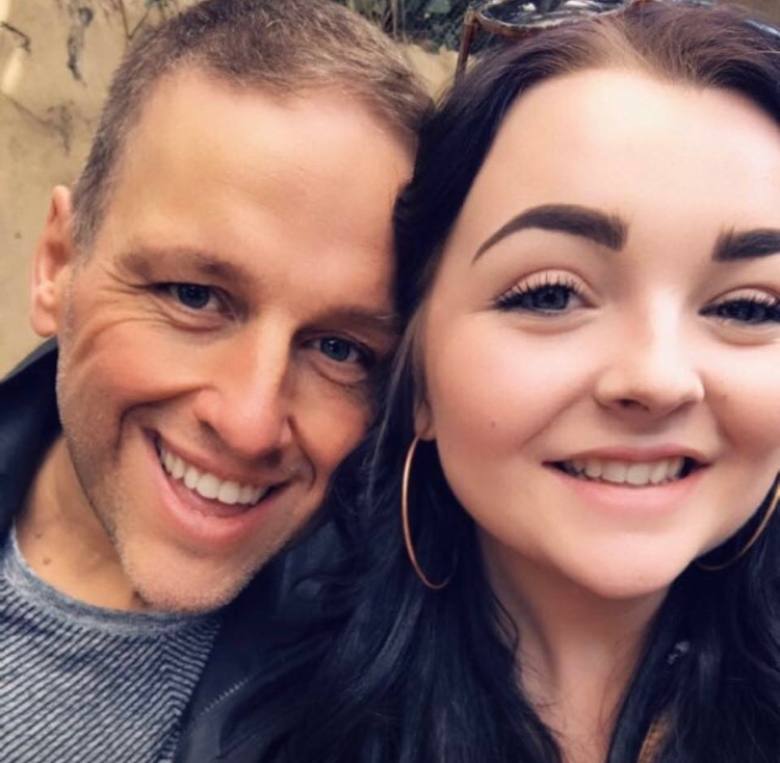 Tony Bussey needed two plane seats to escape the 2016 Fort McMurray, Alta., fire, but can now fit in one fill the second space in a more meaningful way because of his dramatic weight loss.
"For the first time in my life, I'm able to take my daughter back to see my family in St. Lunaire, on the northern tip of the great Northern Peninsula," Bussey, 43, told CBC News on Monday.
Bussey, who works as a heavy-equipment tire changer, was evacuated from Fort McMurray during the fire in May 2016 and felt guilty that his weight delayed another person from leaving the area — so he vowed to shed some.
"I kept thinking, 'Here it is: somebody's wife, somebody's husband, somebody's family member is waiting for their mom or dad or their loved one to come home, and their loved ones have to wait longer now because I'm too fat to sit next to,'" he said earlier this year.
Travel home to Newfoundland — he left St. Lunaire-Griquet on Newfoundland's Northern Peninsula when he was 18 — used to be difficult when he weighed nearly 600 pounds, so he didn't go often and, when he did, he never invited his daughter.
Bussey is bringing his daughter, Emma Cooper, to his home province of Newfoundland and Labrador for the first time. (Submitted)
But he's now able to travel more comfortably. After dropping 335 pounds through diet and exercise, Bussey no longer needs any special accommodation on flights, nor does he have to worry about whether he'll fit in the available rental cars.
The pair flew into St. John's a few days ago and plan to finish the drive to the Northern Peninsula on Wednesday.
Bussey is excited to introduce his daughter, Emma Cooper, to his parents and show her where he grew up.
"It's going to be a beautiful, beautiful thing."
The weight loss
​His daughter remembers what it was like before that lifestyle change.
Bussey lost weight after his experience fleeing the Fort McMurray wildfires inspired him to change. (Submitted)
"We always tried to do things, like we'd go to the mall, but every five minutes we'd have to sit down and wait for him to get himself together," she said.
"I was always defensive over him. If anyone would look at him, I'd just glare at them and give them the nastiest looks."
Cooper said that before, he was always there to observe her life. But now, he's physically in it.
After the trip
Once Bussey and his daughter get back to Alberta, he will go to a consultation to get excess skin removed.
He also wants to run a marathon and inspire others to regain control of their lives through diet and exercise.
Bussey plans to travel more now that it will be more comfortable to do so. (Submitted)
"I remember what it was like to feel hopeless, to feel like, 'Holy crap, how do I get out of this?'" he said.
"If one person can get out of all of this and change their life, I'll be happy."
Read more from CBC Newfoundland and Labrador