Nearly half of Canada's incarcerated youth are Indigenous, according to Statistics Canada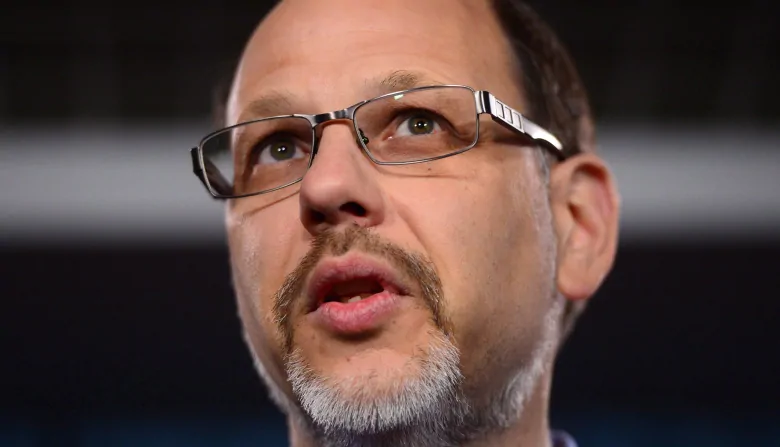 Nearly half of all youth who end up in custody across Canada are Indigenous, a statistic that a Manitoba activist says shows unacceptable and systemic racism.
Data released by Statistics Canada shows Aboriginal youth made up 46 per cent of admissions to correctional services in 2016-17 while making up only eight per cent of the youth population.
"It's not actually surprising to me to hear those numbers," said Michael Redhead Champagne.
"As a member of the Indigenous community, with First Nation, Métis and Inuit people around me, I see the overrepresentation of Indigenous people going into the justice system," he said.
Champagne founded Aboriginal Youth Opportunities in Winnipeg's North End neighbourhood in 2010 to support Indigenous youth. Working with kids in the inner city area, he has seen how "Indigenous people often get the short end of the stick."
"I see Indigenous and non-Indigenous people literally doing the exact same crime and not experiencing the same amount of jail time, probation, et cetera," he said.
Incarceration of youth generally across Canada has declined slightly each year since 2012. But the Statistics Canada data from 10 reporting provinces and territories also showed the proportion of Indigenous youth in custody has steadily increased.
In 2006-07, the proportion was 21 per cent. But 10 years later, Indigenous boys made up 47 per cent of correctional admissions and Indigenous girls accounted for 60 per cent.
In the provinces, the numbers of Indigenous youth in custody were highest in Saskatchewan (92 per cent for boys; 98 per cent for girls) and Manitoba (81 per cent for boys; 82 per cent for girls).
Howard Sapers says the increasing numbers, especially for girls, keeps going through adulthood. (Sean Kilpatrick/Canadian Press)
Howard Sapers, an independent adviser to the government of Ontario on corrections reform, said the increasing numbers, carries through to adulthood — particularly for girls.
According to Statistics Canada, Indigenous men accounted for 28 per cent of admissions in 2016-17, while Indigenous women accounted for 43 per cent. At the same time, they represented about five per cent of the Canadian adult population.
"We are getting so dangerously close to half of all adult women in custody being Indigenous," he said in a phone interview from his Ottawa office.
"There is little way to escape the conclusion that there are some systemic biases built into the system that are contributing to this overrepresentation."
Policy decisions, such as mandatory minimum sentences, have had a disproportionate impact on Indigenous communities, he said.
When I see this kind of stuff I get frustrated with all the rhetoric around reconciliation.– Michael Redhead Champagne
But there is also movement in the other direction, said Sapers, pointing to bail reform, restorative justice efforts and culturally appropriate initiatives.
He said the justice system cannot stand alone in curbing the trend of incarcerating Indigenous youth. Tackling poverty, unemployment or underemployment, poor housing, addictions and mental illness would make a large difference, he said.
Change is needed immediately, Champagne agreed, because there is currently a cycle of institutionalizing Indigenous children.
It starts with children being taken into care where they are assigned a worker, curfews and strict rules, he said. When they become older, they graduate to the criminal justice system.
"When I see this kind of stuff I get frustrated with all the rhetoric around reconciliation," Champagne said.
He has worked with youth who have experienced adversity, violence, addictions, homelessness and who are often in conflict with the justice system, but he sees their unique gifts and how much they can contribute to the community.
"We as a society have to get better at recognizing those good things when they are happening — celebrating them and telling those stories — so that our young people can see themselves reflected as successful as helpers and as leaders because that's exactly what they are.
"And that's why they give me such hope."