More than 80% of minors locked up in Manitoba are Indigenous. These 3 say it doesn't have to be that way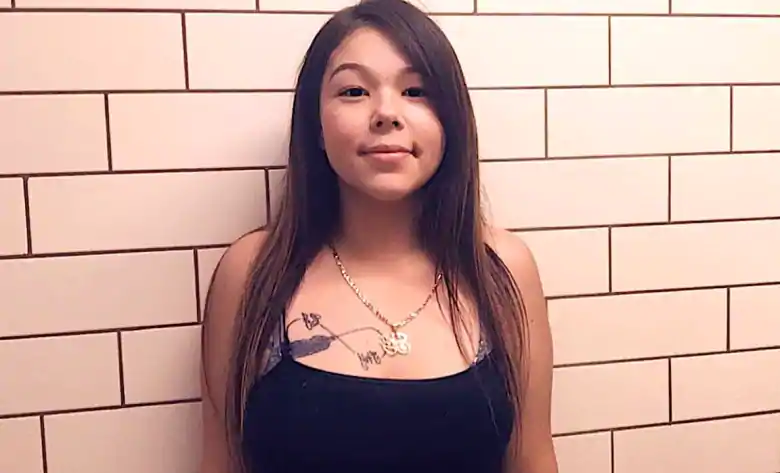 Standing on Selkirk Avenue in the heart of Winnipeg's North End, Steve Spence is trying to raise awareness about a program he credits with changing his life.
These days, he hands out flyers for a meet and greet for the Momentum program, which helps offenders reintegrate into the community and tackles the root causes of addiction. But not that long ago he was roaming this street with the wrong crowd and two years ago he was sitting in a provincial jail cell.
Spence, 40, has been involved in Manitoba's justice system since he was 15 years old. "I made a really really bad mistake and I paid for it. I went to jail and I was locked up and that was that."
How The Momentum Centre helped Steve Spence change his life:
His story is similar to many other Indigenous youth in the province. New numbers from Statistics Canada reveal a staggering 81 per cent of boys incarcerated as minors are Indigenous. For girls, that rate is 82 per cent.
To compare, in 2016 about 19.8% of Winnipeg's under 14 population was Indigenous.
Tanisha Laporte, 20, was one of them. She was separated from her mother when she was just six. Her mom had been sentenced to serve time in an Edmonton maximum security penitentiary. Laporte would follow her mother's path later in life and would be shuffled through the child welfare system.
At age 12, she got charged with an assault and went to jail for the first time.
"It was scary," recalls Laporte. "You're not really sure what you're going to be like, going in there. You don't know who you're going to see. You don't know where you're going to sleep."
She gives credit to a support program inside the Manitoba Youth Centre which helped give her self-confidence.
"They did a lot of cultural stuff there were smudging and there's dancing and you get to talk with people there," she said.
Tanisha Laporte is a 20-year-old First Nations woman. She has been detained in youth correctional facilities 13 times from age 12-18. (Laura-Ashley Asham)
Now 20, Laporte hasn't been involved in the criminal justice system for two years and is set to graduate next week with a high school diploma from the Louis Riel Institute.
Austin Grozelle, 23, estimates he was incarcerated as a youth 25 different times. As a young First Nations man who'd been in the CFS system since he was five months old, he felt alone sitting in a jail cell.
"It was rough, every night [I] broke down, didn't have anybody to call."
Grozelle feels the odds have been stacked against him as a young First Nations man, and said that was the case for his seven siblings as well, all of whom have been incarcerated. But he takes full responsibility for his actions that brought him to jail.
"I pretty much made the choices. I know that I did those things and I did wrong and want to make a change because it's not going to get me anywhere except death."
Austin Grozelle, 23, estimates he was incarcerated as a youth 25 different times. (Lyza Sale/CBC)
His first interaction with police was when he was 16 years old. He was riding his bike drunk down Selkirk Avenue and got arrested. He remembers being filled with anger at his birth parents and the CFS system.
That anger led to trouble until recently. These days, he's trying to stay out of trouble and is volunteering. He hasn't been in jail in a year and sometimes works at Ndinawe Youth Resource Centre. He's taken a CPR course and hopes to get his driver's licence.
"I'm making goals for myself."
'Crabs in a bucket'
Spence thinks if any change is going to happen, it'll come after awareness is raised about those staggering stats.
"We have to get the message out here that as Indigenous people, we're oppressed. We have to understand that colonization and how we're held down, a lot of understanding lateral violence of how like crabs in a bucket syndrome type of thing."
How Steve Spence has come full circle on the streets where he grew up:
And he says awareness has to be raised about the opportunities that are out there for Indigenous youth so they can reach their full potential.
"We're holding a golden ticket … and that golden ticket is education, so we have to take advantage of that, we have to do it and know that we can do anything, we can be anything, we don't have to be crowding jail cells, we don't have to be crowding welfare lines, we don't have to kill each other on the street."
Justice minister says province taking action
Chief Justice of the Supreme Court of Canada Richard Wagner recently called the disproportionate number of Indigenous peoples incarcerated across the country unacceptable.
Wagner said the court will visit Winnipeg next year to meet with appeals court judges, local lawyers and community members.
Chief Justice of the Supreme Court of Canada Richard Wagner recently called the disproportionate number of Indigenous peoples incarcerated unacceptable. (Justin Tang/Canadian Press)
Manitoba Justice Minister Heather Stefanson said the provincial government is taking action on Indigenous incarceration rates.
She pointed to the government's criminal justice system modernization strategy, which she said are leading to "positive results," and claimed a 10 per cent reduction in the province's total adult custody population and a 16 per cent reduction in youth custody counts.
---
About the Authors:
Austin Grabish is a reporter for CBC News in Winnipeg​ where he files for TV, web and radio. ​​Born and raised in Manitoba, Austin has had an itch for news since he was young. He landed his first byline when he was just 18. Before joining CBC, he reported for several outlets with work running across the country. He studied human rights in university and holds both a degree and diploma in communications.​
Lenard Monkman is Anishinaabe from Lake Manitoba First Nation, Treaty 2 territory. He is the co-founder of independent Indigenous media:Red Rising Magazine. He is currently employed as an Associate Producer for CBC Indigenous.