Jasper SkyTram reopens 2 days after power surge strands 160 people on mountain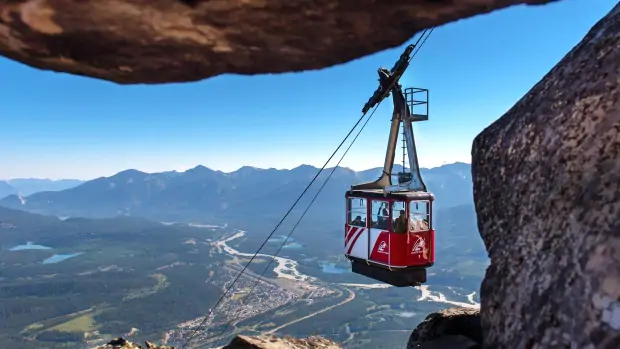 The Jasper SkyTram will reopen on Thursday for trips to the top of Whistlers Mountain in Jasper National Park, after being closed for two days due to the failure of an electronic circuit board.
"This was a unique occurrence," Dave Gibson, president and CEO of Jasper SkyTram and Marmot Basin, stated in a news release on Thursday.
Staff handled the situation "expertly," he said.
The popular destination, known for its pristine views of Jasper National Park, was hit with strong wind gusts Monday afternoon. The wind caused a power surge that shut down the two-car tram system, leaving 160 people stranded atop Whistlers Mountain.
Most of the visitors were evacuated from the mountain a few hours later by helicopter, but 50 people had to spend the night at the top.