'Hopefully there's a silver lining': Nelson House working on road safety after collision that killed 3 boys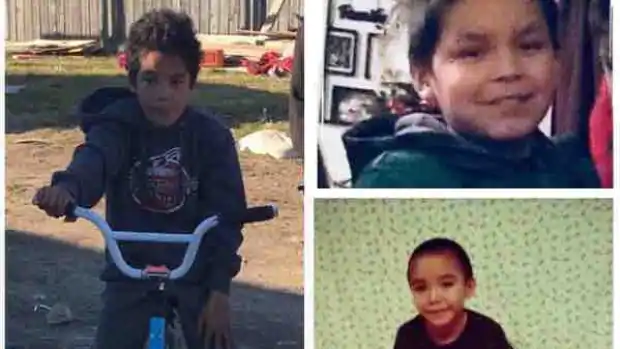 Two months after a devastating crash that killed three boys near Nelson House on Nisichawayasihk Cree Nation, the northern Manitoba community is working to heal and improve safety, says Chief Marcel Moody.
"The loss was tragic. I still feel sad and disheartened about what happened," Moody told CBC News.
"The kids are gone but they will never be forgotten. They will be forever remembered in our hearts and our minds."
Terrence Spence, 13, and Keethan Lobster and Mattheo Moore-Spence, both 11, were hit by a vehicle while walking and riding their bikes on PR620, a main access road near Nelson House on Nisichawayasihk Cree Nation, on April 28.
All three boys died at the scene.
RCMP said the 27-year-old driver was travelling south on the road with four passengers when his vehicle struck the children. Todd Norman Linklater faces a total of nine charges, including three counts of impaired driving causing death.
Plans for paths, signs, lights
Since the crash, Moody said there has been a heightened awareness about drinking and driving and the community, 663 kilometres northwest of Winnipeg, is taking steps to improve safety.
"Especially now in the midsummer, because there's more and more kids driving around later on at night and walking around at night," he said. "There's a lot of safety issues that have been talked about."
Moody said earlier this month, the local RCMP held a bike safety campaign where helmets and bikes were given to children who cannot afford them.
His band band council is also in the process of determining what needs to be done to improve roads in the community and to add sidewalks, bike paths and outdoor lighting along the main highway.
"Obviously it's difficult for us to provide major capital infrastructure to do the things that the community needs but there's planning around it," he said, adding the band has been in touch with the federal and provincial governments for assistance.
In an email, a spokesperson for the province said "the Manitoba government is working with the community to install improved signage, and has offered assistance to the community to install lighting, though funding for the lighting would need to be provided by the community."
CBC News has reached out to Indigenous Services Canada for comment.
Moody said while infrastructure changes will not happen overnight he is confident they are on the right track.
"Hopefully things will be better as a result fo the accident," Moody said. "Hopefully there's a silver lining at the end of the day."