Fort McMurray councillor embroiled in conflict of interest violations asked to resign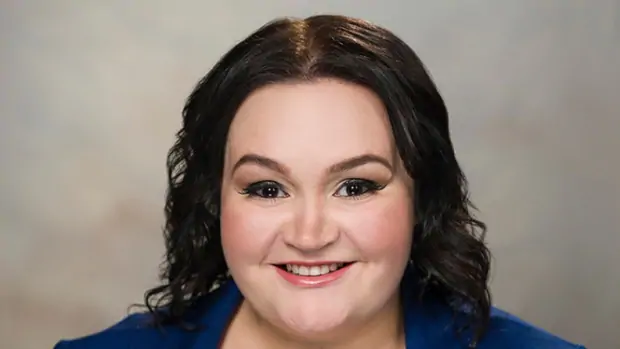 The Regional Municipality of Wood Buffalo is asking councillor Krista Balsom to resign her seat, or the matter will go before a judge to determine if she should be removed for violating conflict of interest rules.
A motion requiring Balsom to resign was put forward by Coun. Verna Murphy at a municipal council meeting Tuesday night. It passed after several hours of debate.
A request to Balsom asking for her resignation will be made through a letter. If Balsom refuses, council will then make an application through the court of Queen's Bench to determine her fate.
Before making the motion, Murphy said council had no choice but to refer the matter to the courts or the integrity of all councillors would be at risk.
"I hope that this will be sent to the Court of Queen's Bench," Murphy said. "If we do any differently residents will always wonder if we are trying to cover something up."
'Most of us ran on being transparent'
An independent investigation determined Balsom violated conflict of interest rules under the municipal government act by voting during the 2018 budget process.
The report found Balsom would not have been approved to vote on 2018 budget matters if she had disclosed all of her business contracts with groups that receive funding from the regional municipality.
While the municipality's legal services department knew about one potential conflict, it has now come to light that Balsom failed to disclose several other contracts her marketing company held with organizations that receive funding voted on by councillors.
The new information was divulged in an investigation report commissioned by the municipality. CBC News obtained the report through a freedom of information request.
The report found Balsom did not declare she held contracts or did ad hoc business with six organizations that received funding from the municipality.
"Most of us ran on being transparent for the residents and I have great concern about the facts contained in this report," Murphy said.
'We have to look at intent'
Early during Tuesday night's debate Coun. Mike Allen put forward a motion that would sanction Balsom, order her to apologize, and suspend the councillor from her committee position. That motion was defeated.
There was support for Balsom from some of the members of the public who spoke at the meeting.
"We have to look at intent," Marty Giles said. "She screwed up. She admitted she screwed up by the way. Boy if I got fired for every job I screwed up and I think everyone around this table done, I think we wouldn't have many people working."
"When you make your decision judge it by her intent because I know that's how you want to be judged."
But there were those who weren't so lenient on the councillor.
"I do not agree with the motion that Coun. Allen has put on," J. Paul McLeod said. "I think that it would be fair to say that many in Fort McMurray would see this as a simple slap on the wrist."
The formal letter calling for Balsom to resign is expected to be delivered by Thursday.
​​Connect with David Thurton, CBC's Fort McMurray correspondent, on Facebook, Twitter, LinkedIn or email him at david.thurton@cbc.ca