Bagpiping, kilt wearing and hammer throwing: Edmontonians celebrate Scottish culture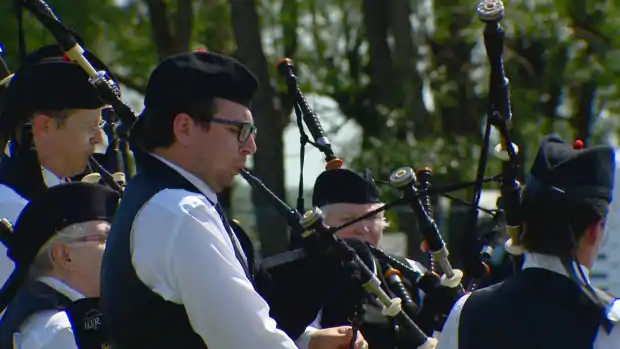 Hundreds of Edmontonians donned their kilts Sunday for a celebration of Scottish culture at Grant MacEwan Park in south Edmonton.
The Edmonton Scottish Society Highland Gathering is one of the province's largest and oldest showcases of everything Scottish.
The annual event features the stirring sounds of pipes and drums and events like hammer throw and caber toss — as well as plenty of food and highland dancing.
Edmonton Scottish Society president Peter Dolan said the event has been hosted at Grant MacEwan Park for the past 47 years, but notes the celebration of Scottish culture in Edmonton dates back to 1934, according to the society's records.
The goal is to maintain tradition, he said.
"This is important for us just to teach the children," Dolan said. "And we're not exclusively Scottish here. Everybody's welcome."