Welcome service connects Indigenous people from reserves, small communities to Edmonton resources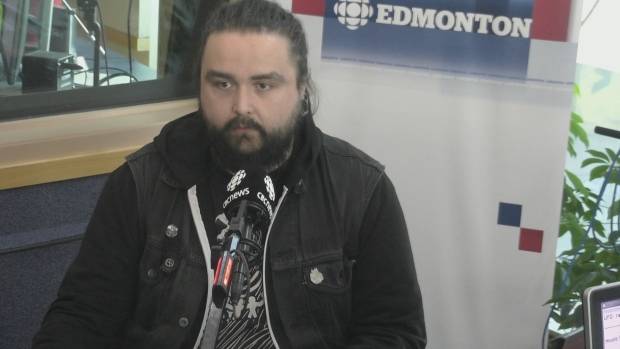 For some First Nations, Métis and Inuit people, moving to a city can be an isolating experience. The New in Town Aboriginal Welcome Service in Edmonton hopes to change that.
The program, run by Bent Arrow Traditional Healing Society, aims to help Indigenous people from smaller communities get more acclimated to life in the city, and to learn about the services they may need.
"If you go from a small town, where maybe there's one main street, to Edmonton, where there are a lot of things happening all the time, that can be really, really challenging for people who are new to the city," Bryn Herbert, who works with the program, told CBC's Radio Active Monday.
"Sometimes, navigating that is a barrier."
The program started in 2011 and helps people new to the city find work, shelter and cultural connections. It offers help to anyone who came to the city less than a year ago, but also tries to offer a helping hand to anyone who needs it.
'Painfully lonely'
Herbert is well-suited to the job — he's felt the isolation firsthand.
He remembers his first night in the city, alone in a dorm room, listening to the Aboriginal Peoples' Television Network because it felt like he was listening to his grandpa.
"My first night, to be totally candid with you, was painfully lonely," he said.
Even though Herbert had friends and family on his dad's side in the city, he still felt alone. He moved from Yellowknife, a city rich in culture and diversity where much of his mom's Chipewyan family lived.
"There were lots of people from literally all over the world as well as many of our northern communities," Herbert said.
Using that experience, he tries to help anyone who reaches out. Herbert remembers a mom and teenage boy who came to the city to escape what they viewed as aggression toward them.
It was a tough transition — the mother struggled to learn which services she could take advantage of to help her and her son.
Herbert said she was ready to give up.
"[I asked her], 'You've come this far, you're this strong, you can be successful, what can I do to help you?'" he said.
Herbert said it's that type of work that makes the career so rewarding.
For more information on the program, visit the website here.