Sixties Scoop survivor, 57, goes back to school to 'help people help themselves'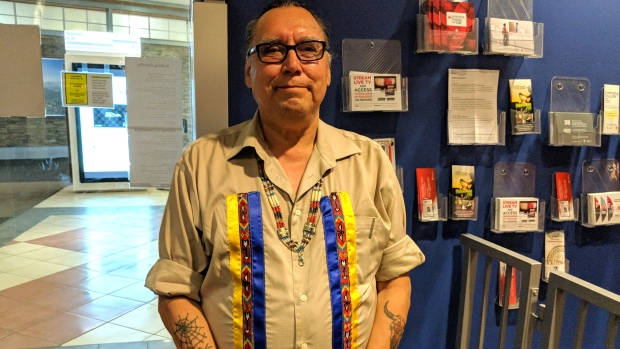 Gordon Holub's addictions started to surface when he was nine years old.
As a Sixties Scoop survivor, Holub was robbed of his culture and struggled with substance abuse. He only got a Grade 9 education.
After he beat his addictions, he worked hard-labour jobs. But in 2015, he knew it was time for a change.
"I needed a career change because I wasn't able to do all those physical laborious jobs anymore," Holub told CBC's Radio Active.
Three years later, at 57, Holub will graduate from the community support worker program alongside about 100 other Indigenous students at NorQuest College's Indigenous Achievement Ceremony.
"This is a big thing for me," he said. "My mom's coming up to see my graduation."
Holub went to other universities downtown but did not get any support. When he walked into Norquest, he said he was with an Indigenous navigator within 20 minutes.
The navigators at NorQuest helped him figure out what he wanted to do and the kind of upgrading he needed to get there.
Through his journey at NorQuest, he was elected to student council and appointed to the board of governors.
He's currently on practicum with the Inner City Pastoral Ministry and is working part-time at Ambrose Place as a caregiver.
"I just want to be able to go help people because I've been through the whole system," he said.
Holub said the program has opened up "all kinds of doors" for him, being that the majority of caregivers in the system are women.
"It makes me more in demand," he said.
As a caregiver, Holub said he's "taught to help people help themselves" and listen to their stories. NorQuest was instrumental in doing that and hopes to inspire others to do the same.
"I'm doing something with my life now," he said. "You are never too old to get an education."