Police seek 4 persons of interest in multi-city homicide investigation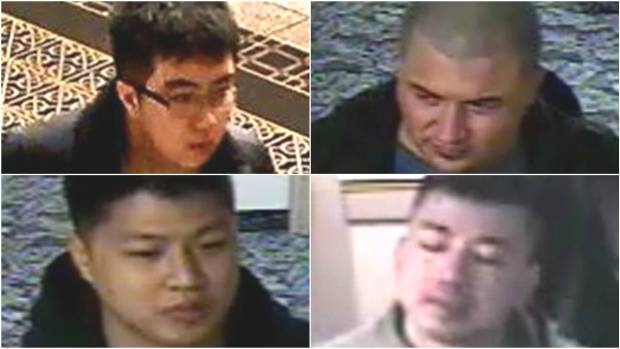 Calgary police, Edmonton police and RCMP are hoping the public can identify four persons of interest related to a homicide investigation with possible organized crime ties to both cities.
Two people were fatally shot at in a car parked outside their residence on Redstone Manor N.E. in Calgary on Sept. 20, 2016, police said in a release on Friday. Their five-year-old son was also in the car at the time but was not hurt.
Police are looking for one person of interest in that incident.
Then on Oct. 7, 2016, a 30-year-old man was found dead in the driveway of a Rapperswill residence in Edmonton. He died from multiple gunshot wounds, police said.
Police hope to talk with three people of interest in the Edmonton case.
"It is believed the two shooting incidents were targeted attacks carried out by an organized crime group," police said.
Anyone with information is asked to contact Calgary police at 403-266-1234 or Crime Stoppers at 1-800-222-8477.