North American Indigenous Games headed to Halifax in 2020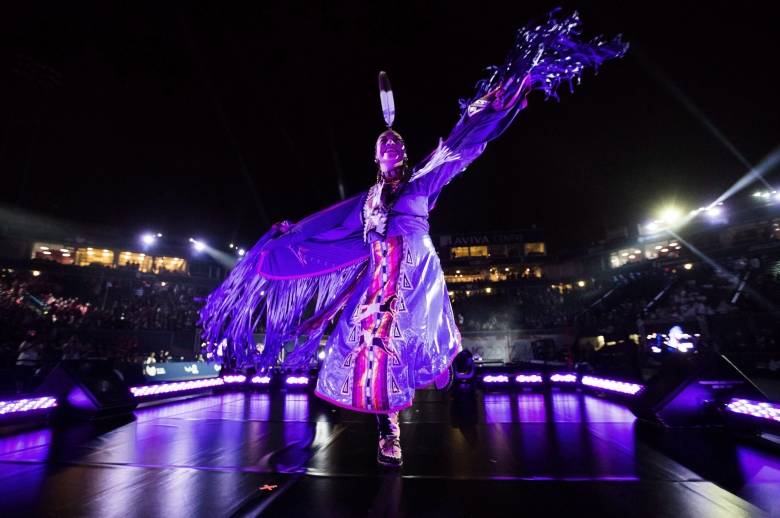 The North American Indigenous Games (NAIG) will be held in Atlantic Canada for the first time when the games come to Halifax in 2020.
The decision that Halifax, or K'jipuktuk as it's called by the Mi'kmaq, will be the next host city was announced Thursday. Halifax was competing against Victoria and Ottawa to host the games.
"Our doors will be open in Nova Scotia for all athletes, all people, from across North America," said Wagmatcook First Nation Chief Norman Bernard.
Bernard was part of the Mi'kmaq Sport Council of Nova Scotia, who pitched Halifax as the games venue.
"We're very, very excited about this. It's like the Olympics for us."
Bernard was in Montreal for the announcement, and said he thinks Halifax fit the bill as host perfectly.
"Everything is nearby in Halifax, all the sporting [venues] are up to date, and accommodations were important," he said.
"We're talking about 5,000 to 6,000 people. I'm very proud …. We had a great team and we worked really hard for this." 
Province pledges $3.5M
Competitions in 15 sports will be held over eight days, and will draw participants from 756 Indigenous nations. Events will be held across the Halifax Regional Municipality and some just outside the city at Millbrook First Nation. 
In a news release, Nova Scotia premier Stephen McNeil called the announcement "a very proud moment" for the Mi'kmaq Sport Council, its supporters, and the 13 Mi'kmaq communities across the province. The provincial government pledged $3.5 million to support the event. 
"The games will be an exciting opportunity to showcase our province and celebrate Mi'kmaw culture and heritage as we cheer on the athletes," McNeil said. 
A dancer performs during the opening ceremony of the 2017 North American Indigenous Games in Toronto. (Mark Blinch/Canadian Press)
Eskasoni First Nation Chief Leroy Denny, who's helped coach NAIG Team Nova Scotia, said it's already a big win for the people of Mi'kma'ki, the traditional territory, but he's expecting more. 
"We've been competing for the past 20 years, and used to not win anything," he said.
"We started to make things happen in the past few years. Now as hosts, we're going to go all out." 
Denny said no matter Team Nova Scotia's standings, the games have had "really incredible impacts" on the athletes and their communities through networking with nations across North America.
"There's great comradery. They make great friends from across Turtle Island, and to be finally hosting them here at home…. These are our games. They're our Olympics."