Native Women's Association of Canada facing internal turmoil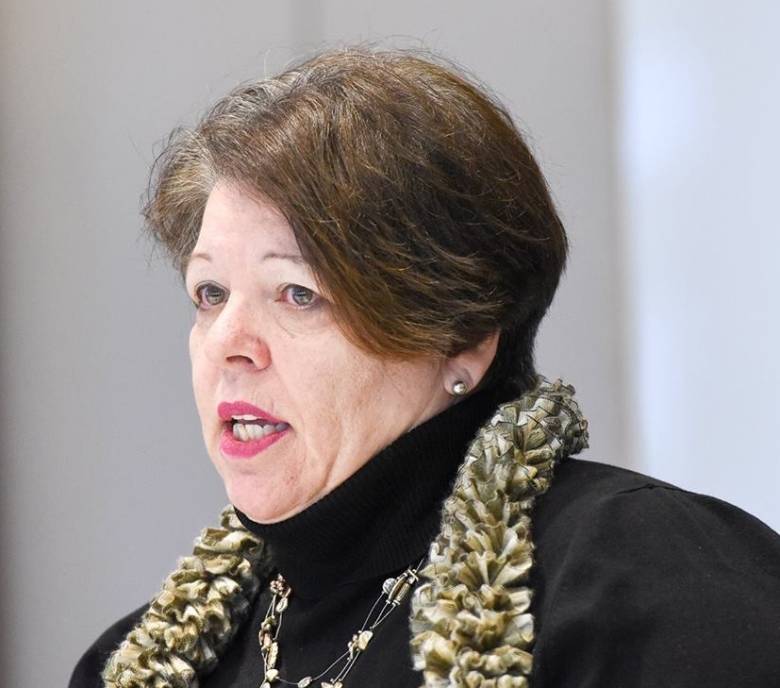 The country's oldest and most prominent Indigenous women's organization is facing inner turmoil that could threaten its future, according to former employees.
The Native Women's Association of Canada is facing a high rate of turnover while its board of directors has received several complaints in the past 17 months over what former employees say is a "toxic" work environment.
"I had two anxiety attacks because it was such a toxic workplace," said Kaummajuk Holly Jarrett, who joined the organization in January and was let go on April 3.
'It was overwhelming'
NWAC was founded in 1974 and through its Sisters in Spirit campaign tabulated one of the first comprehensive databases on murdered and missing Indigenous women and girls.
NWAC currently has about 42 employees. It had 23 in December 2016.
Eight employees remain with the organization today that were with NWAC in December 2016, shortly after executive director Lynne Groulx took over the position, according to a staff list provided to CBC News.
"When people start disappearing out of the offices, nobody was told what was happening; we all had to surmise and figure out what was going on. So I tried to keep to myself but it was overwhelming," said Jarrett, who believes about six people left NWAC during her time at the organization.
The NWAC board has also received at least five letters raising concerns about the current internal state of the organization since January 2017.
One letter to the board, sent on Jan. 13, 2017 and signed by Amy Nahwegahbow and Dan Peters — two senior managers with the organization at the time, alleged "mismanagement" of funds through the use of specific project dollars to create unrelated positions within NWAC.
The letter also alleged "dysfunctional dynamics" that create "favouritism and cliquishness" inside the organization.
"The intensifying toxicity has created a culture of fear and is directly affecting staff work performance, morale and contributing to high stress," said the letter.
NWAC hired an outside investigator to probe the allegations. The investigation determined there was no contravention of the organization's hiring and harassment policies.
Nahwegahbow and Peters are no longer with the organization.
Both signed indemnity agreements that legally prevent them from publicly criticizing the organization and they would not offer comment.
Jarrett was also asked to sign a similar agreement, but she refused and provided a copy to CBC News.
Indemnity agreements
Amy Ede, a former NWAC director of communications, said she signed an indemnity agreement.
"I can't speak negatively about NWAC upon departure," said Ede.
"I signed an agreement saying I had not faced any discrimination as an employee at NWAC."
Ede, who worked for about a year at NWAC, said she left in November 2017.
"I wished to leave NWAC, but I did not want to quit so we reached a mutual agreement that it was best we parted ways," said Ede.
Claudette Dumont-Smith was the former executive director of the Native Women's Association of Canada. (Facebook)
CBC News spoke with six previous employees, some of whom had signed indemnity agreements, and all similarly described what they called a toxic work atmosphere with a high rate of turnover inside the organization over the past 17 months.
Claudette Dumont-Smith, a former six-year executive director of NWAC, said she fired only two people during her time at the organization and only one was asked to sign an indemnity agreement.
Dumont-Smith said she has been receiving numerous messages of concern from current and former NWAC employees about the state of the organization and its uncertain future.
"I am concerned about what is happening," she said. "It seems to me that things are getting worse."
Ontario association withdraws
The Ontario Native Women's Association (ONWA) sent a formal letter to NWAC last week announcing it would be withdrawing from the organization and would no longer have a representative on its board.
The NWAC board is comprised of members representing Indigenous women's groups from regions across the country. ONWA said the current NWAC leadership is no longer listening or taking meaningful financial or policy direction from board members.
Native Women's Association of Canada President Francyne Joe. (NWAC website)
"NWAC assumes to speak on behalf of all Indigenous women," said ONWA in an emailed statement to CBC News.
"It is clear that our visions, principles and strategic direction are not aligned."
NWAC posted an open letter on its website on May 17 in response to ONWA's move and invited other Indigenous women's organizations in Ontario to submit applications to take its place.
CBC News requested an interview with NWAC President Francyne Joe but she has not been made available.
"As I'm sure you are aware, NWAC does not comment publicly on internal staffing issues or broader human resource matters," said NWAC spokesperson Joel Lamoureux, in an emailed statement.