Feds announce $26.7M for space technologies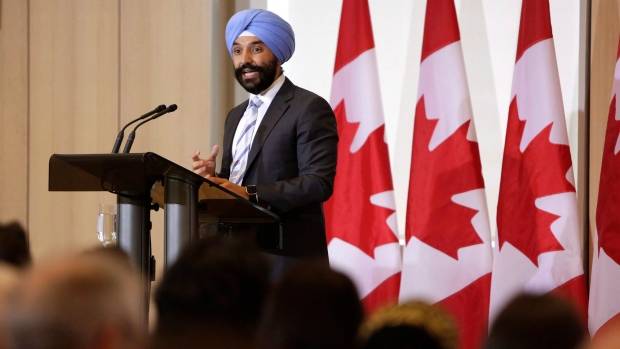 Science Minister Navdeep Bains has announced an investment of more than $26.7 million in space technology that will benefit 33 Canadian companies.
Bains says the new money will support 46 projects and create or secure 397 jobs.
He made the announcement Friday at the Sainte-Anne-de-Bellevue facilities of MDA on the western tip of the island of Montreal.
The minister was also given a tour of three Radarsat satellites being built by the company, which are expected to be launched in November.
The Canadian Space Agency said in a release, "These projects will advance technologies designed to meet a variety of pressing needs in space and on Earth, including: managing astronauts' health; mapping our land and waters; monitoring forest fires; improving weather forecasting; and advancing our understanding of climate change."
Bains indicated a new space strategy would be unveiled in the coming months.
The plan is already at least one year behind schedule.