Edmontonians told blood donations needed for holiday weekend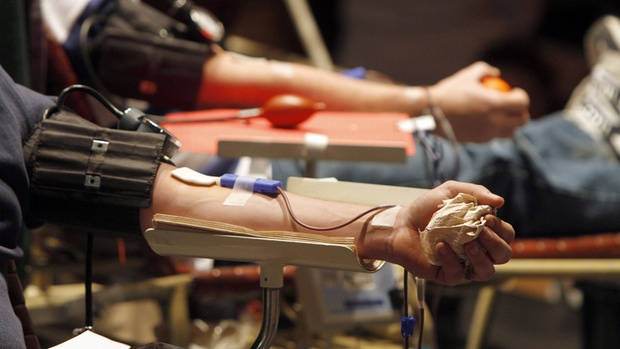 Canadian Blood Services is urging Edmontonians to consider celebrating the May long weekend early by donating blood.
"Holidays and long weekends are typically a difficult time for the blood system," said Nicole Russell, territory manager with Canadian Blood Services.
"Blood donations typically decrease because people are away on holidays. But the reality is, demand for blood doesn't stop."
Russell said there is a particular need for anyone with blood type O, which is the universal donor type.
To meet demand, 190 appointments have been set aside at Edmonton blood clinics throughout the long weekend.
"Donating blood is actually a very simple process," Russell said.
The actual donation takes about five to 15 minutes, she said.
"Then you spend about 10 minutes in our refreshment area, eating cookies and getting your sugars up, and then you're done," she said. "You've saved a life."
Donors have to be 17 or older and a minimum of 110 pounds if they are older than 23.
Russell encouraged anyone considering donating to check whether or not they are eligible first.
"There are various reasons that people might not be able to donate blood," she said, including prescription medications, a tattoo or piercing, or travel to areas affected by malaria or the Zika virus.
Russell said people can check their eligibility online or call a Canadian Blood Services nurse.
She also encouraged people to download the GiveBlood app to learn more about donating blood.