Edmonton woman files complaint alleging sexual misconduct by her lawyer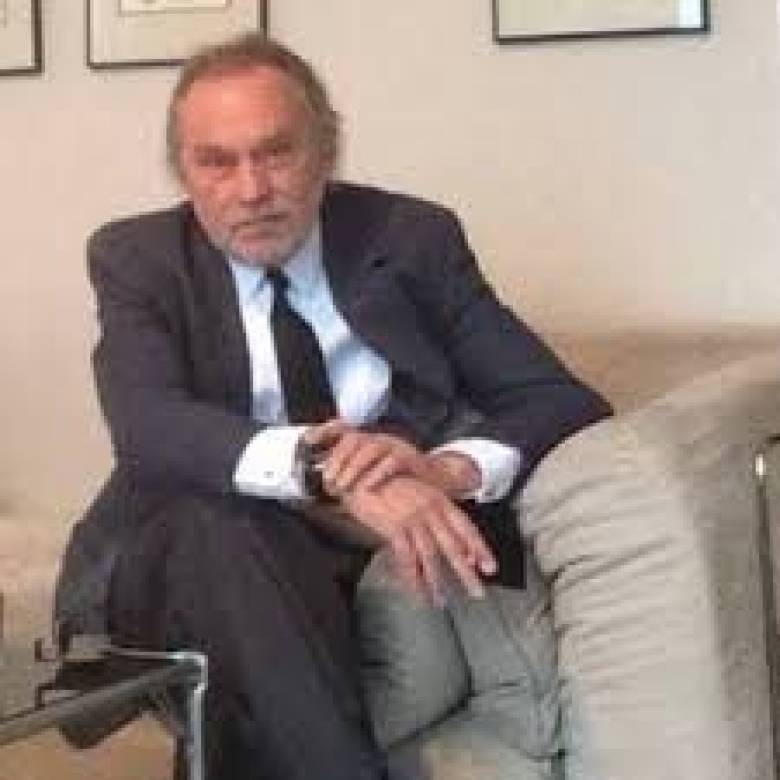 An Edmonton woman has filed a complaint with the Law Society of Alberta alleging sexual misconduct by her former lawyer.
The sexual nature of their relationship was revealed through affidavits and in sworn testimony by both parties at a civil trial over payment of contingency fees.
There is nothing in the Law Society of Alberta's code of conduct that specifically forbids lawyers from having sex with their clients.
CBC is using the woman's initials, TD, to protect her privacy. She is in her 40s. In 2008, TD hired Allan Botan, an Edmonton civil lawyer, to represent her in a medical malpractice suit.
In an affidavit that was an exhibit in a Court of Queen's Bench civil trial over payment of contingency fees, TD claimed that six months after she hired Botan, she witnessed a traumatic event and called him for advice. She said he paid for a cab ride to his apartment.
"When I arrived he gave me alcohol and made sexual advances on me," TD wrote in her affidavit. "I was intoxicated. He performed oral sex on me and he was pressuring me to have intercourse without a condom, which I refused. I left his apartment."
TD alleges Botan tried to develop a romantic relationship with her.
"I was uncomfortable with having Mr. Botan as my lawyer but felt controlled by him and unable to end the solicitor-client relationship," the affidavit says.
Botan painted a different picture of the situation in his affidavit. He claimed TD invited him for a drink. They had dinner and when it got late, he said he wanted to go home.
"She told me that she slept with the last lawyer and wanted to come over with me," he wrote.
Botan alleged they both performed oral sex on each other, but said it went no further.
Edmonton civil lawyer Allan Botan. (Facebook/Botan Law Office)
"I was not that sexually attracted to her and I could not perform," he wrote.
Botan denied he ever tried to establish a romantic relationship with TD and noted, "She picked me up at the restaurant and kept me as her lawyer for the next ten years."
TD asked the court to find she owed no contingency fee money to Botan because he had breached his fiduciary duty as a lawyer by having a sexual encounter with her.
But Court of Queen's Bench Justice Avril Inglis decided she did not have to determine who was telling the truth about their sexual relationship in order to reach a decision about the contingency fee issue.
"It is clear that early on, at least, Mr. Botan engaged in a personal relationship with his client," Inglis wrote. "[But] there is simply not sufficient evidence that Mr. Botan's conduct was a significant breach of his duties to his client to warrant the remedy sought."
Inglis determined TD owed Botan money, although not as much as the lawyer sought.
TD's next battle with Botan could be staged at a Law Society of Alberta disciplinary hearing.
Botan has been in front of a law society hearing twice before. In 2016 he was suspended for one day for making misrepresentations in court. In 2013, a disciplinary hearing was held when a client complained about a trust account. He was not sanctioned.
Botan did not reply to a request for comment from CBC.
No specific ban on sex with clients
A spokesperson for the law society said there is nothing in the current code of conduct, updated just last year, that specifically addresses the issue of lawyers having sex with clients.
But Colleen Brown pointed to a provision that states: "A lawyer has a duty to carry on the practice of law and discharge all responsibilities to clients, tribunals, the public and other members of the profession honourably and with integrity."
If a lawyer's conduct could reflect adversely upon the integrity of the entire profession, then the law society may be justified in taking disciplinary action, Brown added.
Brown said she was forbidden by law society rules to say if they were investigating Botan.
But TD's lawyer, Shelagh McGregor, confirmed her client has filed a formal complaint regarding sexual misconduct.
It is unclear what sanction, if any, Botan could face if a hearing was held and the lawyer was ultimately found guilty of wrongdoing.
A review of hundreds of Law Society of Alberta disciplinary decisions over the past seven years uncovered only two cases that dealt with inappropriate sex-related conduct.
In one case, an Edmonton lawyer admitted that in 2015 he used "insensitive and inappropriate language" with his female client during separation and divorce proceedings. He was fined $6,500 because he "briefly failed to maintain a professional relationship with his client," the disciplinary decision said.
In the other case, the law society found a Lethbridge lawyer sexually harassed a potential female client in 2011 by hugging her at least twice during their initial meeting. He was ordered to pay a fine to cover the $1,000 cost of the disciplinary hearing and reprimanded in writing.
"It is an embarrassment to the profession that someone of your seniority and standing participate in sexually harassing activities," the online decision states. "You have abused the trust that your community placed in you and that this young woman placed in you as a lawyer, and it is reprehensible."
Neither lawyer was suspended.
U.S. has different rules
An expert on legal ethics said Canada needs to do some catching up on this issue.
"To my knowledge, in every Canadian province and certainly in Alberta, there is not an actual rule saying it's improper to have sex with your client," said Alice Woolley, president of the Canadian Association for Legal Ethics. "Or if you have sex with your client, you have to stop representing them. That is not the rule in Alberta or in the model code that most provinces have adopted."
Alice Woolley, President of the Canadian Association for Legal Ethics. (CBC )
A model code of professional conduct was developed a year ago by the Federation of Law Societies of Canada. It has been adopted word for word by all provinces and territories with the exceptions of Alberta, Quebec and Nunavut. But it does not forbid a sexual relationship between a lawyer and client.
The code states that a lawyer having a close or sexual relationship with a client could lead to a conflict of interest, that it "may conflict with the lawyer's duty to provide objective, disinterested professional advice to the client."
The code adds: "The relationship may in some circumstances permit exploitation of the client by his or her lawyer."
In the U.S., the American Bar Association code of conduct states: "A lawyer shall not have sexual relations with a client unless a consensual sexual relationship existed between them when the client-lawyer relationship commenced."
Woolley thinks the Canadian Bar Association should adopt the U.S. approach.
"I think we should have the American rule," Woolley said.
"There's too much of a risk of exploitation. And if it is the case that most times a lawyer is going to get into trouble for having sex with their clients, why not just tell them not to do it?"