Edmonton teacher appeals 10-year prison sentence for luring student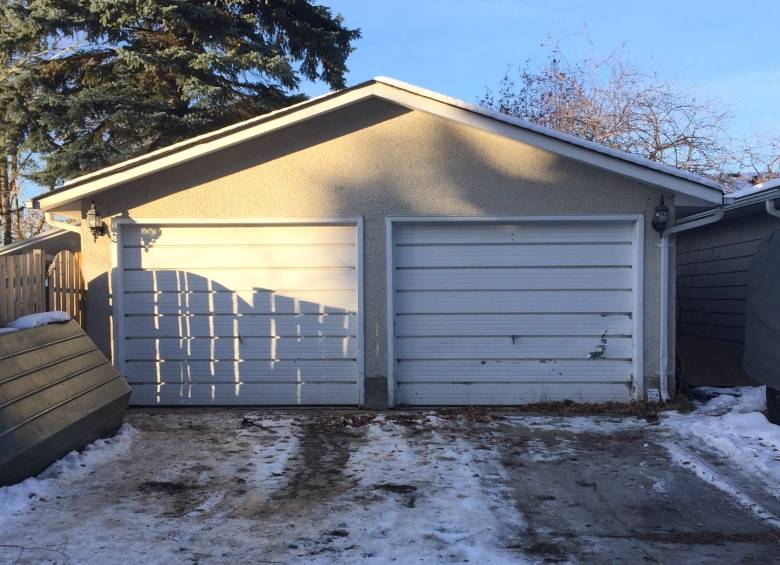 An Edmonton teacher is appealing his 10-year prison sentence for sex-related crimes involving a female student who was 11 years old when they first met.
Paul Martial, 53, appeared in the the Alberta Court of Appeal Tuesday, smiling toward the gallery as he took a seat in the prisoner's box.
His lawyer, Sandra Christensen-Moore, told court her client's sentence was "crushing and excessive." Crown counsel Maureen McGuire described it as "harsh but appropriate."
Christensen-Moore is seeking a reduced sentence for Martial, in the range of five to seven years.
The appeal court judges reserved their decision.
Martial was sentenced last October after pleading guilty to luring and grooming the girl over a four-year period. He first met her when he was a substitute teacher.
The girl turned to Martial out of loneliness, eating lunch in his classroom, court heard. They bonded. Martial became friendly with her family when he began tutoring her.
By November 2012, Martial and the girl were secretly communicating by text, eventually logging a total of 88,000 messages. He kissed her and later said he would marry her.
In her videotaped statement, the girl said they had sex for the first time on an inflatable mattress in his garage, with his family in the house nearby.
Martial advised the girl on ways of avoiding detection such as using pay phones, erasing conversations and denying their involvement if discovered.
The garage where Martial illegally had sex with a young teenager. (Janice Johnston/CBC News)
A publication ban protects the identity of the girl, who eventually told her parents what was happening. Police charged Martial with sexual interference and luring in September 2015.
He pleaded guilty on the first day of his trial.
Sentence 'unfit,' defence lawyer says
In court Tuesday, Christensen-Moore argued that the trial judge erred by over-emphasizing and double-counting aggravating factors while failing to properly consider mitigating factors.
She said that the the sentence imposed was "demonstrably unfit" citing five previous cases with similarities to Martial's, such as offenders in positions of authority preying on much younger victims and engaging in multiple incidents of unprotected sexual intercourse.
Global sentences ranged from five to seven years. Christensen-Moore is seeking a similar term for Martial.
"It is not disputed that a substantial period of incarceration was warranted in the circumstances," Christensen-Moore wrote in her submission. "A 10-year penitentiary term was, however, crushing and excessive, and consequently, unfit."
But McGuire said the sentence of eight years for sexual interference and two years for luring was appropriate due to the "two years of sexual abuse" and the "two-year lead-up" starting when the girl was 11.
In her written submission, McGuire argued that even when a sentence exceeds what is demonstrated to be a historical range, "that is not necessarily indicative of unfitness."
She said Martial's sentence included an extra two-year imprisonment for the additional offence of luring, arguing that given the "lengthy period of time involved, and the degree of secrecy and manipulation involved, two years was not unreasonable."
Mr. Martial sexually abused his child victim in a very significant manner.– Crown counsel Maureen McGuire, in submission to appeal court
"The sentence in this case is a lengthy sentence, but so too was the length of the offending, during which Mr. Martial sexually abused his child victim in a very significant manner," wrote McGuire. "The sentence imposed, while significant, is proportionate. It is not unfit."
CBC Edmonton uncovered the details of the case last December after Martial had already been sentenced.
Legal watchers said if the 10-year imprisonment was allowed to stand, it could lead to the Crown asking for longer terms in similar cases.
Mitigating factors properly considered?
But Christensen-Moore argued that the judge also erred by finding the "lengthy grooming and manipulation" was an aggravating factor in both offences.
She said the trial judge failed to properly consider mitigating factors such as Martial's lack of a criminal record, his "remorseful apology" to the victim and her family, and his acknowledgement of his need for rehabilitation.
Christensen-Moore also highlighted that Martial's guilty plea "significantly reduced the necessary court time and resources" required for a trial.
McGuire disagreed, noting that the sexual interference and luring involved grooming and manipulation over a period of more than two years, which she termed "certainly aggravating."
She said the mitigating factors were "not ignored" in sentencing.
"It's just that they're not worth that much when you have this type of case," McGuire told the court.
The Alberta Teachers Association has said a hearing will likely be held to consider stripping Martial of his teaching licence.