Edmonton property tax notices are in the mail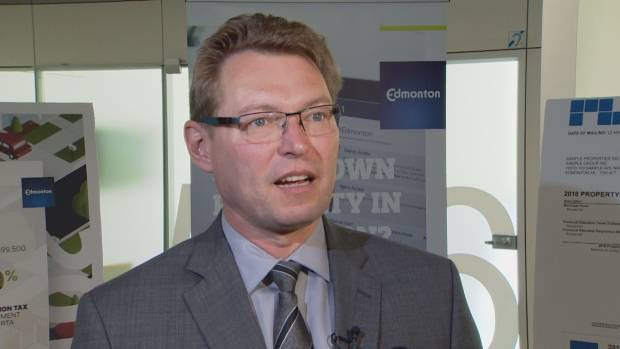 Edmonton property tax notices were mailed out Tuesday, said city assessment and taxation branch manager Rod Risling.
"It contains a lot of important information," Risling said.
People who have questions about the bill can contact the city through its 311 call centre or through its secure website myproperty.edmonton.ca.
The average home in the city, valued at $399,500, will receive a tax bill of $3,470, said Risling. That is about $62 more than 2017, he said.
About 70 per cent of the overall bill goes to the City of Edmonton to provide a multitude of services, Risling said.The remaining 30 per cent goes to the provincial government to fund education.
City services include policing, fire rescue, neighbourhood renewal, public libraries, parks, trails and recreational facilities.
"I always encourage people to pay whatever they can by June 30 because whatever is outstanding gets a five-per-cent penalty," said Risling.
Approximately 95 per cent of property owners will pay their taxes by the due date, he said, with the remainder paying by the end of the year.
Half the city's property owners pay their taxes through a financial institution, along with their mortgage payments, or through the city's monthly payment plan, he said.
About 2,000 Edmontonians have appealed the latest tax assessment on their property, a number similar to previous years, said Risling.
The process on those appeals is just getting underway.