Edmonton heat wave could be a record-breaker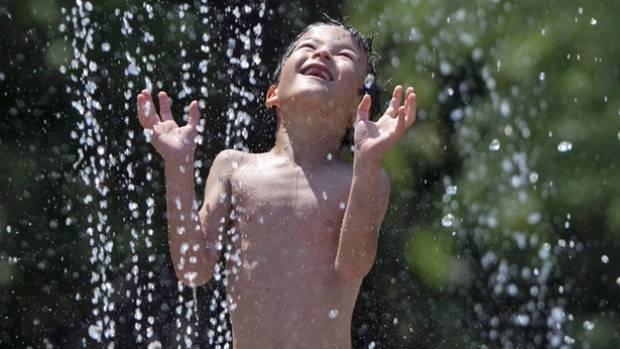 Edmonton is on track for a record-breaking afternoon Wednesday as sweltering temperatures continue to bring heat across Alberta.
Temperatures in the city are expected to hit 30 C, which would break a daily record of 29 C set in 2017.
The high temperatures have triggered a heat warning for the city and a large swath of northeastern Alberta.
The advisory was issued by Environment Canada Monday afternoon and is expected to remain in place until Thursday evening when lower temperatures are expected.
Other locations feeling the heat are Bonnyville, Drayton Valley, Fort Chipewyan, Fort McMurray and Fort Saskatchewan.
Environment Canada is urging people to take precautions to avoid heat stroke and exhaustion.
The agency recommends taking frequent breaks from the heat, scheduling outdoor activities to cooler parts of the day, and spending time in air-conditioned public buildings such as malls.
The agency also warns against leaving a person or pet inside a closed vehicle for any length of time, and recommends keeping an eye on vulnerable individuals such as seniors, those in poor health and outdoor workers.
Signs of heat stroke or exhaustion include confusion, fainting or lack of sweat.