East sidewalk on Walterdale Bridge to be closed for up to 3 weeks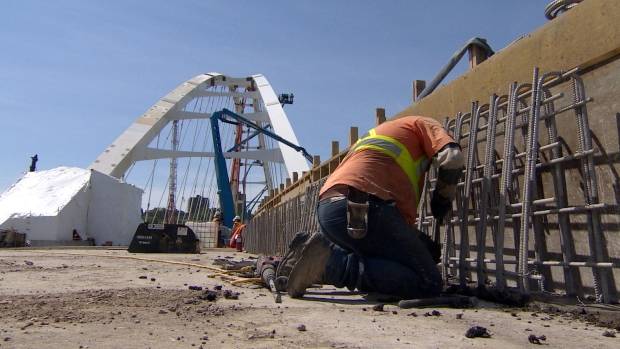 The sidewalk on the east side of the Walterdale Bridge is set to close at 6 a.m. on May 22 so crews can finish work on the bridge's north and south accesses.
Crews will be installing permanent connections to replace temporary ones made this winter, according to a city news release sent Friday morning.
The closure is expected to last three weeks, ending in about mid-June, although the path could reopen sooner if the work is done early.
The west sidewalk will be open during this time for pedestrians and cyclists.