Cannes 2018: Hirokazu Kore-Eda wins Palme d'Or; Gilliam's Man Who Killed Don Quixote Film Closes the Fest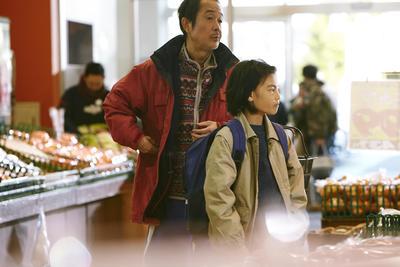 Hirokazu Kore-eda won the Palme d'Or at the 71st Cannes Film Festival for "Shoplifters," which observes the dynamics of a peculiar Japanese family, while Spike Lee won the second-place Grand Jury Prize for "BlacKkKlansman," the dramatized true story of an African-American police officer in Colorado Springs who infiltrated the Ku Klux Klan.
Both awards were milestones, in their ways: This was Cannes regular Kore-eda's first Palme and Japan's first since "The Eel" in 1997. Lee, returning to competition for the first time since "Jungle Fever" in 1991, had been infamously passed over by the awards jury for "Do the Right Thing" in 1989. Lee accepted the prize on "behalf of the people's republic of Brooklyn, New York."
But the moment of the evening was clearly Asia Argento's speech before the presentation of the Best Actress award. She acknowledged the Harvey Weinstein scandal that has hovered over the festival.
"In 1997, I was raped by Harvey Weinstein here at Cannes," Argento said at the ceremony, reiterating what she had told The New Yorker in a report published last fall. "I was 21 years old. This festival was his hunting ground. I want to make a prediction: Harvey Weinstein will never be welcomed here ever again." She said that sitting among the audience members were others who had not been held accountable for their conduct against women.
Gender equality has been a major theme at this year's festival, which now and in the past has been heavily criticized for its marginalization of female auteurs. Two other gender-neutral prizes were won or shared by women: Nadine Labaki's "Capernaum" won the jury prize, generally thought of as third place, while Alice Rohrwacher, the director of "Happy as Lazzaro," shared the screenplay award with Jafar Panahi and Nader Saeivar for "3 Faces."
Before announcing any awards, the jury president, Cate Blanchett, acknowledged Panahi and the Russian filmmaker Kirill Serebrennikov, whose movies played in competition but who are under house arrest, Panahi in Iran and Serebrennikov in Russia, and could not attend the festival.
A special Palme was awarded to Jean-Luc Godard for "The Image Book"; at 87, he has yet to win the prize the old-fashioned way. Best Actress went to Samal Yeslyamova from "Ayka" in a late-breaking triumph; the film had its premiere only one day prior. Best Actor went to Marcello Fonte for the Italian feature "Dogman," while Pawel Pawlikowski took best director for the Polish drama "Cold War," a chronicle of a romance deferred by political circumstances.
Whether Cannes would even be allowed to show its closing-night feature, Terry Gilliam's "The Man Who Killed Don Quixote," was the subject of legal wrangling until the week the festival began. Some of Gilliam's decades of struggles to make a movie about Cervantes' hero were chronicled in the documentary "Lost in La Mancha" (2002). The opening credits of "The Man Who Killed Don Quixote" acknowledge the delay, calling it a film "more than 25 years" in the making and "unmaking."
But now that the movie is here, as a Spanish-French-Belgian-Portuguese coproduction, it suggests that some projects have a better shot at immortality unmade than made. The intervening years—which brought us "The Brothers Grimm," "Tideland," and "The Imaginarium of Doctor Parnassus," among others—have found Gilliam at the height of his indulgence and the depths of his discipline. The conceit of "The Man Who Killed Don Quixote," in which every character is either delusional or making a movie, basically allows him to crash bad ideas into one another unencumbered by a need for coherence.
The gist is that Toby (Adam Driver), a filmmaker who works in advertising, rediscovers a student short he made in which he had cast a shoemaker (Jonathan Pryce) as Don Quixote. When they meet again 10 years later—Toby is shooting in Spain—Pryce's character actually believes he is Don Quixote and that Toby is Sancho Panza.
But their adventures together never really take off. Gilliam, who shares a script credit with Tony Grisoni, has cluttered a would-be buddy comedy with a lot of other stuff, including references to terrorism, a slapsticky affair between Toby and his boss's wife (Olga Kurylenko), and a Russian oligarch (Jordi Molla) who employs Angelica (Joana Ribeiro), Quixote's Dulcinea here, as a high-class escort. Toby previously met Angelica when she was a teenager on the set of his film.
Most of "The Man Who Killed Don Quixote" is not so much irritating as it is inert. The budget to make this film on its intended scale doesn't look like it ever materialized, and for long stretches, Pryce, the ostensible source of fun here, vanishes entirely. Though Driver has been given more to work with, eventually more starts to seem like less.
Cannes' opening ceremony included a performance of Michel Legrand's "The Windmills of Your Mind." Now the festival has closed with tilting at windmills, and Gilliam, at least, appears to have gotten carried away.