Bill Morneau in Calgary to address chamber of commerce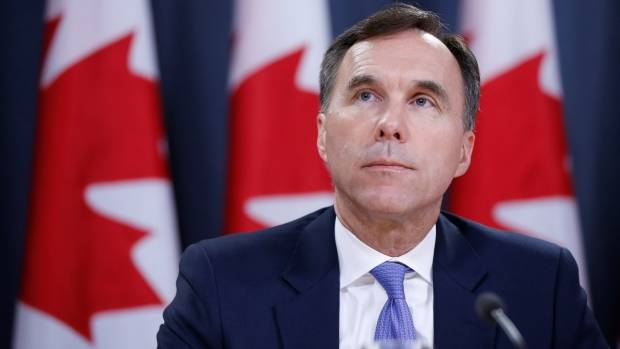 Just one day after the Liberal government announced plans to buy the Trans Mountain pipeline project for $4.5 billion, Finance Minister Bill Morneau arrived in Calgary to discuss Canada's economic future with local business leaders.
Morneau revealed details of the deal in Ottawa on Tuesday. The government is purchasing the pipeline and related infrastructure from Kinder Morgan on a short-term basis until a new owner can be found.
Supporters of the the move say the government's purchase of the project helps ensure the pipeline extension will be built, which will preserve jobs, reassure investors and get resources to world markets.
The deal has yet to be approved by Kinder Morgan's shareholders, and is not expected to close until August.
Morneau will address Calgary's Chamber of Commerce starting at 11:50 a.m. MT. Perrin Beatty, the president of the Canadian Chamber of Commerce, will also be on hand.
"Mr. Beatty is in Calgary as part of the Canadian chamber's continued support for the Trans Mountain expansion project, and the major economic benefits it will bring to Canada," the Canadian Chamber of Commerce said in a statement.
"Not only will it enable our producers to get their product safely to global markets, where they can get a fair price, but it will also create thousands of jobs in communities across Canada. Additionally, it will generate billions in economic activity."