Astronaut Alan Bean, 4th man on the moon, dies at age 86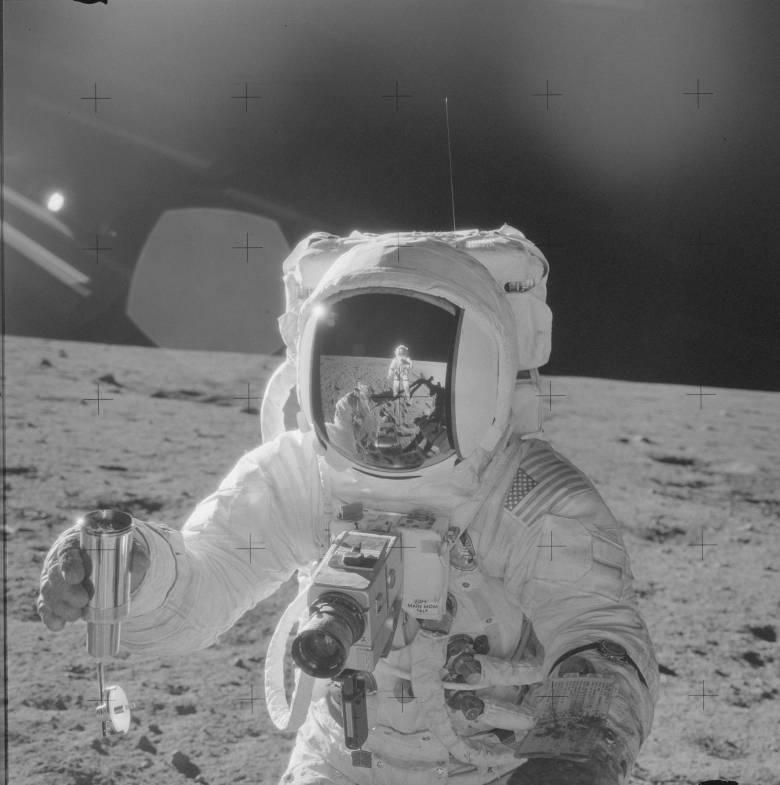 Former Apollo 12 astronaut Alan Bean, who was the fourth man to walk on the moon and later turned to painting to chronicle the moon landings on canvas, has died. He was 86.
Bean was the lunar module pilot for the second moon landing mission in November 1969.
He spent 31 hours on the moon during two moonwalks, deploying surface experiments with commander Charles Conrad and collecting 34 kilograms of rocks and lunar soil for study back on Earth, according to a statement from NASA and Bean's family that announced his death.
Bean died on Saturday in Houston, Tex., following a short illness, the statement said.
With Bean's passing, only four of 12 Apollo moonwalkers are still alive — Buzz Aldrin, Dave Scott, Charlie Duke and Harrison Schmitt.
After Apollo, Bean commanded the second crewed flight to the United States' first space station, Skylab, in 1973.
Alan Bean holds a container filled with lunar soil collected during the Apollo 12 mission in this Nov. 19, 1969 photo. (NASA via Reuters)
On that mission, he orbited the Earth for 59 days and travelled 24.4 million miles, setting a world record at the time.
Born March 15, 1932, in Wheeler, Tex., Bean received a bachelor of science degree in aeronautical engineering from the University of Texas in 1955.
He attended the Navy Test Pilot School and was one of 14 trainees selected by NASA for its third group of astronauts in October 1963.
Bean retired from NASA in 1981 and devoted much of his time to creating an artistic record of space exploration.
Bean walks through the largest exhibition of his artwork to date, inspired by his experience walking on the moon, to celebrate the 40th anniversary of the first Apollo moon landing, in Washington. on July 15, 2009. (Jacquelyn Martin/Associated Press)
His Apollo-themed paintings feature canvases textured with lunar boot prints and embedded with small pieces of his moon dust-stained mission patches.
Bean's wife of 40 years, Leslie Bean, said in a statement that Bean died peacefully at Houston Methodist Memorial Hospital surrounded by those who loved him.
He is survived by his wife, a sister and two children from a prior marriage, a daughter Amy Sue and son, Clay.