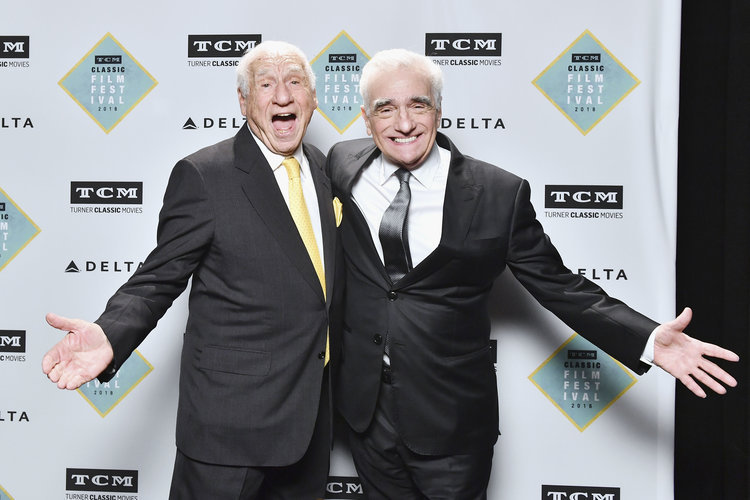 Matt writes: The 2018 Cannes Film Festival is in full swing, and RogerEbert.com publisher Chaz Ebert is there to cover all the highlights. Check our site's official Cannes page where you will find all the coverage penned by Barbara Scharres, Ben Kenigsberg and Lisa Nesselson, as well as video dispatches from Chaz. Embedded below is her first from this year, which provides a breakdown of the jury as well as various enticing selections from filmmakers such as Asghar Farhadi, Spike Lee and Jean-Luc Godard.
Cannes 2018 Preview with Chaz Ebert from The Mint on Vimeo.
Trailers
Leave No Trace (2018). Directed by Debra Granik. Written by Debra Granik and Anne Rosellini (based on the novel by Peter Rock). Starring Thomasin McKenzie, Ben Foster, Dale Dickey. Synopsis: A father and his thirteen year-old daughter are living in an ideal existence in a vast urban park in Portland, Oregon, when a small mistake derails their lives forever. Opens in US theaters on June 29th, 2018.
Gotti (2018). Directed by Kevin Connolly. Written by Lem Dobbs and Leo Rossi. Starring John Travolta, Spencer Rocco Lofranco, Kelly Preston. Synopsis: The story of crime boss John Gotti and his son. Opens in US theaters on June 15th, 2018.
Nancy (2018). Written and directed by Christina Choe. Starring Andrea Riseborough, Steve Buscemi, Ann Dowd. Synopsis: Nancy becomes increasingly convinced she was kidnapped as a child. When she meets a couple whose daughter went missing thirty years ago, reasonable doubts give way to willful belief. US release date is TBA.
Whitney (2018). Directed by Kevin Macdonald. Synopsis: An in-depth look at the life and music of Whitney Houston. Opens in US theaters on July 6th, 2018.
Boundaries (2018). Written and directed by Shana Feste. Starring Vera Farmiga, Christopher Plummer, Lewis MacDougall. Synopsis: Laura and her son Henry are forced to drive her estranged, pot-dealing, carefree father Jack across country after being kicked out of a nursing home. Opens in US theaters on June 22nd, 2018.
Boom for Real: The Late Teenage Years of Jean-Michel Basquiat (2018). Directed by Sara Driver. Synopsis: Exploring the pre-fame years of the celebrated American artist Jean-Michel Basquiat, and how New York City, its people, and tectonically shifting arts culture of the late 1970s and '80s shaped his vision. Now playing in US theaters.
The Man Who Killed Don Quixote (2018). Directed by Terry Gilliam. Written by Terry Gilliam and Tony Grisoni. Starring Adam Driver, Jonathan Pryce, Stellan Skarsgård. Synopsis: Toby, a disillusioned advertising executive, becomes pulled into a world of time jumping fantasy when a Spanish cobbler believes him to be Sancho Panza. He gradually becomes unable to tell dreams from reality. US release date is TBA.
A Simple Favor (2018). Directed by Paul Feig. Written by Paul Feig and Jessica Sharzer (based on the novel by Darcey Bell). Starring Linda Cardellini, Blake Lively, Anna Kendrick. Synopsis: A mommy vlogger who seeks to uncover the truth behind her best friend'S sudden disappearance from their small town. Opens in US theaters on September 14th, 2018.
The Catcher Was a Spy (2018). Directed by Ben Lewin. Written by Robert Rodat (based on the novel by Nicholas Dawidoff). Starring Paul Rudd, Connie Nielsen, Mark Strong. Synopsis: A major league baseball player, Moe Berg, lives a double life working for the Office of Strategic Services. US release date is TBA.
The Yellow Birds (2018). Directed by Alexandre Moors. Written by David Lowery and R.F.I. Porto (based on the novel by Kevin Powers). Starring Alden Ehrenreich, Jennifer Aniston, Tye Sheridan. Synopsis: Two young soldiers, Bartle (21) and Murph (18) navigate the terrors of the Iraq war under the command of the older, troubled Sergeant Sterling. All the while, Bartle is tortured by a promise he made to Murph's mother before their deployment. Opens in US theaters on June 15th, 2018.
The Kissing Booth (2018). Written and directed by Vince Marcello (based on the novel by Beth Reekles). Starring Molly Ringwald, Joey King, Joel Courtney. Synopsis: A high school student is forced to confront her secret crush at a kissing booth. Now available on Netflix.
Eating Animals (2018). Directed by Christopher Dillon Quinn. Synopsis: An examination of our dietary choices and the food we put in our bodies. Based on Jonathan Safran Foer's memoir. Opens in US theaters on June 15th, 2018.
SuperFly (2018). Directed by Director X.. Written by Alex Tse (based on the screenplay by Phillip Fenty). Starring Trevor Jackson, Jason Mitchell, Lex Scott Davis. Synopsis: A remake of the 1972 blaxploitation film 'Super Fly.' Opens in US theaters on June 15th, 2018.
Ibiza (2018). Directed by Alex Richanbach. Written by Lauryn Kahn. Starring Gillian Jacobs, Richard Madden, Michaela Watkins. Synopsis: A young American woman and her two best friends seek out a hot DJ in Spain. Debuts on Netflix on May 25th, 2018.
Kin (2018). Directed by Jonathan Baker and Josh Baker. Written by Daniel Casey. Starring Carrie Coon, James Franco, Zoë Kravitz. Synopsis: Chased by a vengeful criminal, the feds and a gang of otherworldly soldiers, a recently released ex-con and his adopted teenage brother are forced to go on the run with a weapon of mysterious origin as their only protection. Opens in US theaters on August 31st, 2018.
Robin Hood (2018). Directed by Otto Bathurst. Written by Ben Chandler and David James Kelly. Starring Jamie Dornan, Taron Egerton, Ben Mendelsohn. Synopsis: A war-hardened Crusader and his Moorish commander mount an audacious revolt against the corrupt English crown in a thrilling action-adventure packed with gritty battlefield exploits, mind-blowing fight choreography, and a timeless romance. Opens is US theaters on November 21st, 2018.
Monsters and Men (2018). Written and directed by Reinaldo Marcus Green. Starring Chanté Adams, Giuseppe Ardizzone, Nicole Beharie. Synopsis: The aftermath of a police killing of a black man, told through the eyes of the bystander who filmed the act, an African-American police officer and a high-school baseball phenom inspired to take a stand. US release date is TBA.
Ant-Man and the Wasp (2018). Directed by Peyton Reed. Written by Chris McKenna, Erik Sommers, Andrew Barrer, Gabriel Ferrari and Paul Rudd (based on the comics by Stan Lee, Larry Lieber and Jack Kirby). Starring Paul Rudd, Evangeline Lilly, Hannah John-Kamen. Synopsis: As Scott Lang balances being both a Super Hero and a father, Hope van Dyne and Dr. Hank Pym present an urgent new mission that finds the Ant-Man fighting alongside The Wasp to uncover secrets from their past. Opens in US theaters on July 6th, 2018.
2018 TCM Classic Film Festival
Matt writes: Laura Emerick reports on the numerous highlights from last month's TCM Classic Film Festival, which included a fiftieth anniversary screening Mel Brooks' comic masterpiece, "The Producers." Click here for the full article.
Matt writes: Our Editor-in-Chief Matt Zoller Seitz recently conducted an in-depth interview with actor Keith Carradine and director Alan Rudolph, who collaborated on six films together, including the recent romance, "Ray Meets Helen." Click here to read the full conversation.
Free Movies
The Angel Levine (1970). Directed by Ján Kadár. Written by Bill Gunn and Ronald Ribman. Starring Zero Mostel, Harry Belafonte, Ida Kaminska. Synopsis: An angel is sent to help an elderly Jewish man in New York.
Downtown 81 (1981). Directed by Edo Bertoglio. Written by Glenn O'Brien. Starring Jean Michel Basquiat, John Lurie, Richard Weigand. Synopsis: A day in the life of a young artist who needs to raise money to reclaim the apartment from which he has been evicted.
You Are Not I (1983). Directed by Sara Driver. Written by Sara Driver and Jim Jarmusch (based on the short story by Paul Bowles). Starring Suzanne Fletcher, Evelyn Smith, Luc Sante. Synopsis: A young woman escapes from a mental hospital during the chaos of a nearby multiple-car accident. She is mistaken for a shock victim and is driven to her sister's house by a rescue volunteer. Then the real story begins…