1 miner dead, 3 still missing after quake at Polish coal mine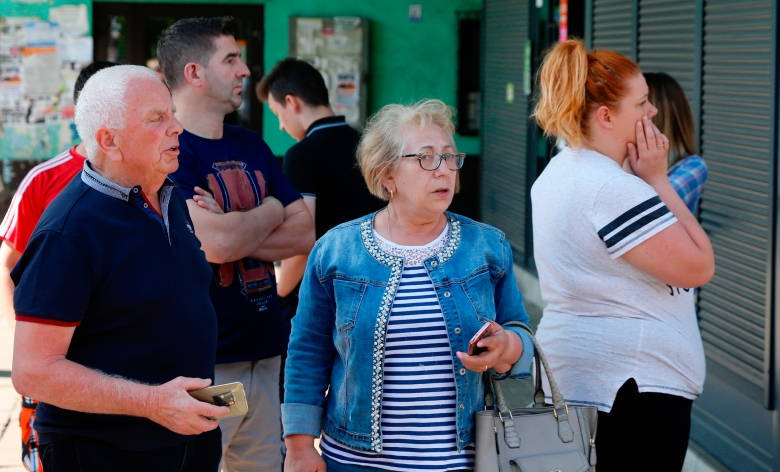 Rescue teams have confirmed the death of one Polish coal miner and can see another miner trapped after an earthquake, but three others are still missing, the chief executive of mine owner JSW, Daniel Ozon, said.
Ozon told reporters it will take a few hours for rescuers to reach the trapped miner that they can see. It was not clear if the miner was dead or alive.
Rescuers are trying to reach four coal miners who remain trapped nearly one kilometre underground in southern Poland after an earthquake. (Andrzej Grygiel/EPA-EFE)
The 3.4 magnitude quake hit the Borynia-Zofiowka-Jastrzebie coal mine on Saturday morning, initially trapping seven miners at a depth of about 900 metres. Two miners were rescued on Saturday. 
More than 200 rescue and support workers were still pressing to reach the missing miners in the town of Jastrzebie-Zdroj, close to Poland's border with the Czech Republic.
The rescue was launched at 11:25 a.m. Saturday. Four miners were rescued quickly but seven others were reported missing. Two of them were later found alive and have been hospitalized.
Prime Minister Mateusz Morawiecki, who came to Jastrzebie Zdroj on Saturday night, has visited the hospitalized miners and met with their families.
Authorities have launched an investigation into the accident.
​