Mickell Bailey painted in court as cold-blooded killer or boastful liar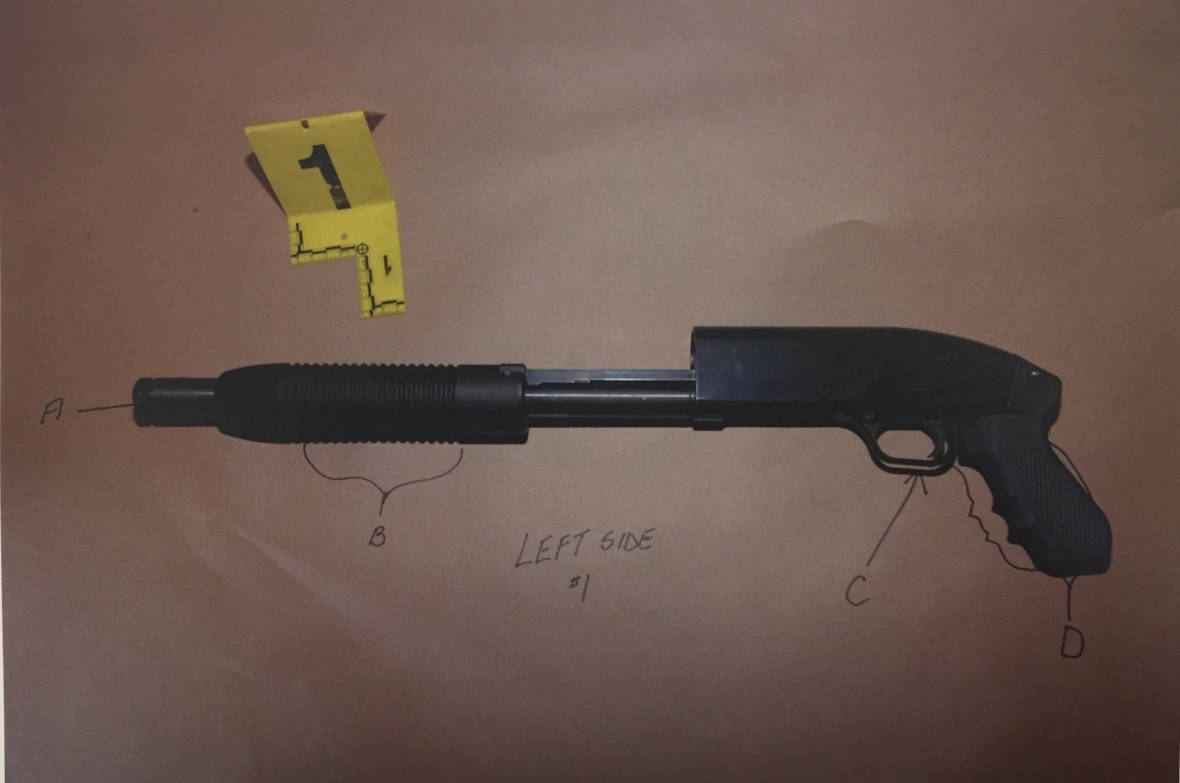 Mickell Bailey deliberately planned the cold-blooded murders of three people in November 2015, and knew details about the crime only the killer would know, a Crown prosecutor told court on Wednesday.
In her closing arguments, Brandy Shaw urged Court of Queen's Bench Justice Sterling Sanderman to find the 21-year old guilty on three counts of first-degree murder.
Bailey is accused of shooting his cousin, his aunt and his aunt's partner.
"Mickell Bailey had a plan and he set that plan into motion on Nov. 28, 2015," Shaw told the court. "His confessions corroborate he certainly had knowledge that only someone who had gone to the house would know."
But defence lawyer Nate Whitling argued: "It has not been proven beyond a reasonable doubt that Mr. Bailey is the individual who killed these three people."
Court has been told Bailey confessed to the crimes to his friends just hours after Roxanne Berube, Daniel Miller and Jazmine Lyon were shot. Two days later he repeated essentially the same story to his brother and three friends.
According to testimony presented during the trial, Bailey told his friends he waited until dark to go to his aunt's house just outside Edson, armed with a 12-gauge pistol-grip shotgun. 
The 12-gauge pistol-grip shotgun allegedly used to murder three people. (RCMP)
"He waited for someone to let the dog out," Shaw said. "It was Roxanne Berube, and he shot her."
Witnesses testified Bailey told them that Daniel Miller came running after hearing the shot, and was shot in the chest.
When 16-year old Jazmine Lyon tried to get away from the gunman, she tripped in the kitchen and fell to the floor near the island. Lyon allegedly begged her cousin not to shoot, but he pulled the trigger at close range and shot her in the eye.
The medical examiner testified all three victims died from single gunshot wounds, all fired at close range.
In closing submissions, the Crown pointed out that when Bailey confessed he knew where the bodies would be found and described where they had been shot.
The bodies of Roxanne Berube and Daniel Miller were found just inside the front door, while the body of Jazmine Lyon was located near in the kitchen. (RCMP sketch )
"He had specific knowledge of the murders that would only be known by a person who was there at the time of the murders," Shaw argued.
'These confessions were simply not believable'
The defence suggested Bailey was lying or boasting when he confessed to his friends.
"These confessions were simply not believable," Whitling said. "The people who actually heard and saw these confessions testified they didn't believe them.  Even today, they express great doubt about the truth of these statements."
The witnesses who heard the confessions admitted Bailey was calm and unemotional when he recounted the shootings.
Whitling offered an alternate explanation for how the accused could have known about specific details from the crime scene.
"It is possible someone could have come upon that scene and observed those injuries," he said.
He said that would also explain why Bailey's blood was found at the crime scene in three different locations, suggesting someone who was at the house after the shootings could have gotten a cut from the broken window and left DNA behind.
The text messages
Text messages written the day before and the day of the murders were entered as exhibits at trial.
On Nov. 27, Bailey asked his friend, Jason Parrish, if he could visit and pick up the shotgun.
| | |
| --- | --- |
| 11/27/2015 2:41:55 | I'll hang out for a bit until I'm ready to go do the job. |
| 11/27/2015 6:04:58 | I won't be in till 5 or something. Gotta wait till its dark too do my thing. |
"I'll hang out for a bit until I'm ready to go do the job," Bailey texted.
Later he added: "Gotta wait till it's dark to do my thing."
The Crown argued the texts prove Bailey was planning the murders.
The defence disagreed.
"These text messages are equally consistent with someone who may be planning to commit a simple robbery, a simple theft, perhaps a break and enter, perhaps some other offence," Whitling said. "They are not evidence of a plan or the early steps toward the commission of any deliberate killings."
"If there is some other explanation, then there's reasonable doubt."
But Whitling admitted that if the judge concludes Bailey is the killer, he could also find the scene "is equally consistent with a robbery gone bad."
Forensic evidence at crime scene
Evidence was presented during the trial that Bailey's blood was found in three separate locations at the crime scene, and that Bailey showed up at his friend's house the night of a shootings with a cut on his finger.
"No expert could say how long the blood had been on the scene or how it came to be there," Whitling argued.
Sanderman reserved his decision until Friday morning at 10 a.m.