Bill 12 a necessary tool to get Trans Mountain built, says Alberta energy minister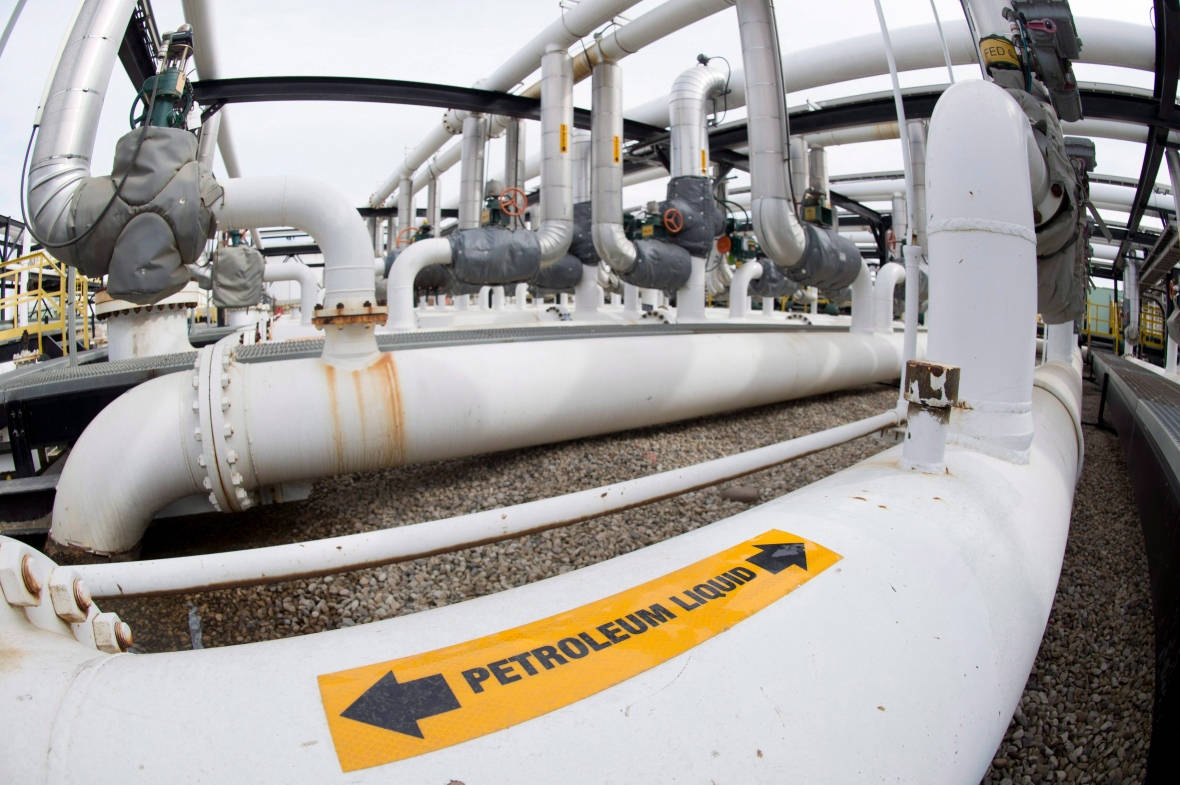 Alberta's latest salvo against in the fight to expand the Trans Mountain pipeline is necessary to keep up the political pressure on B.C., says the province's energy minister.
But in an interview on CBC's Edmonton AM, Margaret McCuaig-Boyd wouldn't discuss the impact Bill 12, introduced in the Alberta legislature on Monday, could have on citizens of Canada's westernmost province.
"I wouldn't want to speculate on [fuel] prices. I'll leave that to market experts," McCuaig-Boyd said Tuesday.
Bill 12 gives the Alberta government the ability to retaliate against the B.C. government for any delays to the Trans Mountain pipeline expansion by driving up gas prices or slapping restrictions on shipments of other energy products.
McCuaig-Boyd said the legislation is a tool "among many, many" aimed at pushing the B.C. government to "step down and push the federal government to step up. It also forces [B.C.] to look into their own backyard and the impact on people.
"It's easy to say shut it all down, but the fact of the matter is, we all rely on energy products every day and this is a tool to help us make that point."
Kinder Morgan announced last week it has suspended non-essential activities and related spending on the $7.4 billion project, and set a deadline of May 31 for the provincial and federal governments to resolve the myriad legal and political issues blocking it from proceeding.
The company cited B.C.'s resistance as a primary factor in the move.
The bill, introduced one day after Alberta Premier Rachel Notley met with Prime Minister Justin Trudeau and B.C. Premier John Horgan in Ottawa, will give McCuaig-Boyd the power to issue licences for the export of crude oil, natural gas and refined products like gasoline and aviation fuel.
Kinder Morgan has suspended non-essential activities and related spending on the $7.4 billion Trans Mountain project. (Jonathan Hayward/Canadian Press)
The licences can set limits on where product goes and on how much can be exported over a defined period of time. The minister can determine how product is exported, through pipeline, rail or truck.
The majority of gasoline and aviation fuel used in B.C. is shipped from Alberta through the existing Trans Mountain pipeline.
Limiting exports could create shortages in B.C., forcing it to look elsewhere for gasoline. Alberta could also divert crude oil shipments to rail and truck, in order to free up pipeline space for bitumen.
All these measures could amount to driving up prices at the pump in B.C. If that happens, B.C. Attorney General David Eby has said he is prepared to take Alberta to court over the legislation.
McCuaig-Boyd said the delays to the Trans Mountain pipeline expansion will cost the Canadian economy $40 million a day.
"That is significant dollars that could be building roads and schools and hospitals and funding social programs," she said. "These delays are impacting thousands of jobs. And so it's time to stop and it's time to get this pipeline built."
The Alberta government claims it has received a legal opinion indicating its new legislation would not violate the Constitution, NAFTA or any internal trade agreements.
If passed, the bill would come into effect upon proclamation.