Mayor challenges study's conclusion oilsands workers will not move to Fort McMurray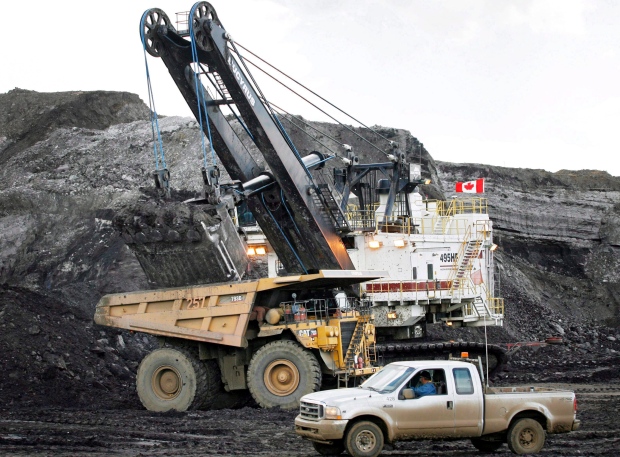 Mayor Don Scott doesn't buy a new report's conclusion that most fly-in/fly-out oilsands workers can't be enticed to relocate permanently in the Fort McMurray region.
A technical paper released Tuesday said most workers, even if offered more incentives, would opt to live outside the oilsands region rather than move closer to their workplaces in the Fort McMurray or the neighbouring Lac La Biche areas.
"I don't accept all those facts," Scott said. "Fly-in and fly-out is not the answer to what I see is the on-going challenge that the oil companies are facing."
"I think it is a recipe for an unsuccessful region."
During the October municipal election, fly-in fly-out was a contentious political issue. Politicians argued workers who don't live in Fort McMurray don't pay municipal taxes but reap the rewards of living in the region.
Scott and other candidates called on oil companies to do more to settle workers in Fort McMurray or the surrounding communities.
Scott's preference would be for companies to transport workers from within the region instead of flying them in from cities like Calgary or Edmonton.
'Not an either/or decision'
The report, titled Oilsands Operations-Related Rotational Workforce Study, was funded by the Oil Sands Community Alliance (OSCA,) an association of 15 industry members.
Rotational work is not an either or decision. Oil sands companies remain committed to hiring locally, while also using workers from outside to effectively staff operations. Read our new report: https://t.co/9iHdBhP7zd #rmwb #ymm pic.twitter.com/Dv5o6V3ZBX

— @osca_ab
The study said most oil companies prefer to source labour locally from the Fort McMurray region and Lac La Biche, but those areas don't offer enough skilled workers to fill the need.
And, the industry association said, workers can't be forced to relocate against their will.
"Every individual has their own set of unique circumstances," said Karim Zariffa, OSCA's executive director. "Nobody can dictate where they [workers] choose to live.
"Rotational work is not an either/or decision [for companies]."
The study surveyed 2,200 oilsands shift workers working in day-to-day operations at seven sites in 2017. The paper didn't look at industries or sectors outside the oilsands that use fly-in fly-out labour.
The report found 60 per cent of workers surveyed live in communities and cities in Alberta that are outside of the Fort McMurray and Lac La Biche regions.
Workers who are not from Alberta typically fly in from B.C. or the Atlantic provinces.
Most workers surveyed said they wouldn't relocate to Fort McMurray because housing was too expensive or it would be too much strain on families to uproot and start a new life in a location that was "too remote."
Even if improved housing incentives were offered, along with better job security and employment opportunities for a spouse, 52 per cent of those surveyed said they would not consider moving to Fort McMurray.
Contrary to the political rhetoric surrounding the issue, the report found that some fly-in fly-out workers do contribute to the local economy.
The report estimates these workers spent between $82 million and $91 million in Fort McMurray and $8 and $9 million in Lac La Biche in 2017 during weekly visits between shifts.
Follow David Thurton, CBC's Fort McMurray correspondent, on Facebook and Twitter, or email him at david.thurton@cbc.ca