Elizabeth Hurley Gives Update on Nephew's Health After Being ''Viciously Stabbed''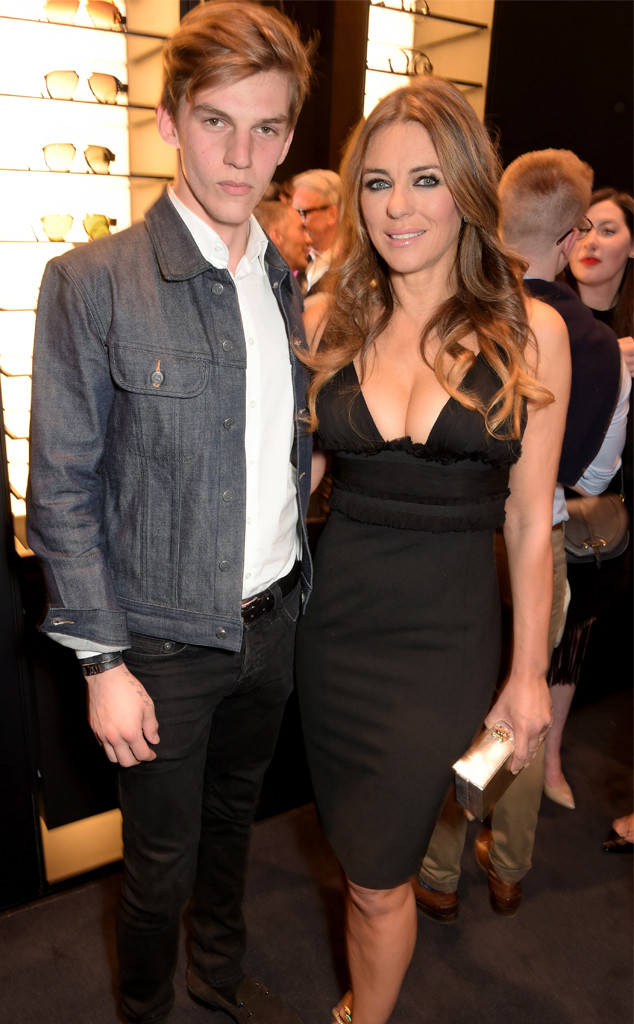 David M. Benett/Getty Images for DSQUARED2
After alerting her legion of fans that her nephew, model Miles Hurley, had been repeatedly stabbed in London on March 8, Elizabeth Hurley is letting fans know that despite his "shocking" injuries, he is "slowly recovering."
The model and actress posted a photo of herself with a dove and thanked fans for their well wishes during such a stressful time.
"Thank you to all who sent such kind messages following the news that my nephew @mileshurley1 was viciously stabbed last week," wrote the 52-year-old Brit.
She continued, "His wound is shocking, he remains in great pain and he can hardly move, but he is slowly recovering."
The star also made sure to commend her sister for nursing the 21-year-old.
"My sister is an amazing mother and is looking after him and his friend- who was also stabbed," wrote Hurley, who added that she'd just arrived in India but was in constant communication with her family.
The Royals actress was also clear on the need to stop the violence: "We need to make our streets safer and I want to be part of the movement to achieve that. I hope you will join me."
Earlier in the week, the first photo of Miles post-attack surfaced, showing the model looking in good spirits despite the stabbing the previous week.
In the photo, posted by friend @bazyfish, the 21-year-old was photographed in a robe and next to a rapper known as Romz, who is believed to be the other stabbing victim.  
The photo was captioned, "MY SURVIVORS. Grateful."
E! News previously reported that Miles was attacked at Nine Elms, South West London on March 8.
London's Metropolitan Police confirmed to E! News that an ambulance arrived at the scene and discovered two 21-year-old men with stab wounds. They said they got in a minor car crash with another vehicle, then got into an argument with its occupants, and then drove off and parked. The other vehicle followed them and its occupants, a group of men, got out and assaulted the victims before driving off.