Edmonton businesses feeling the pinch of rising vanilla costs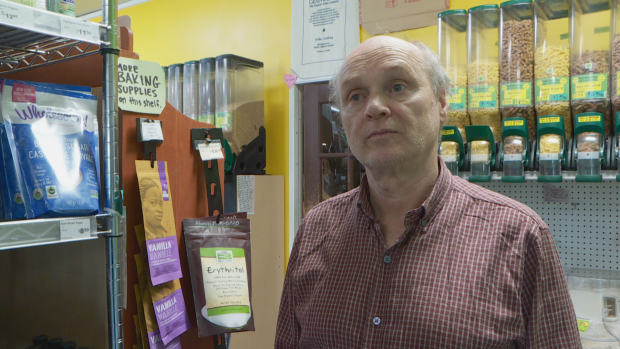 La Boule Patisserie and Bakery executive pastry chef Jennifer Stang is a big fan of vanilla, as many of the baked goods at the business feature the product in various forms.
But the price of vanilla is rising, and that means the La Boule pastry team needs to conserve every part of the vanilla beans they use when baking.
With a cost of $5 per vanilla bean, bakery staff have to scrape the beans on a metal table so every last drop of oil can be extracted, Stang said. Each seed from a vanilla bean is then saved and used in some of the baked goods at La Boule.
Crop shortage to blame for increased cost
Stang was told a crop shortage in Madagascar, the world's leading vanilla producer, is the cause behind increased vanilla prices.
The amount La Boule is paying for vanilla has more than doubled since the bakery opened in 2016, she said.
"It's hard for me for sure," Stang said. "But at this point, we haven't yet passed this cost increase along to our customers. We're trying to absorb it in other ways. We're hoping it will go down."
Vanilla comes in a variety of forms, like extract, paste and in beans. 
Cheaper vanilla products are made in other countries, but Stang said those products aren't always high-quality.
For now, she said she's committed to paying for Madagascar vanilla.
"You get a much better product in the end with the real vanilla," she said. "Sometimes a little bit of expense is worth it."
Price increases at grocery stores
Earth's General Store owner Michael Kalmanovitch said he's also feeling the effects of the vanilla crop shortage. The price of organic vanilla products at his store have risen in recent months, he said.
Many of Kalmanovitch's clients buy organic vanilla extract in bulk, which he said helps cut down costs for shoppers. He estimates the price of vanilla at Earth's General Store has gone up by about 20 per cent.
"In January or so, there was a price increase," he said. "Not as much as I thought there was, but there was."
Stang said she hopes the price drops soon.
"Vanilla is an unsung hero," she said. "And I think people need to give vanilla a little more props."