Edmonton attacker doesn't qualify for not criminally responsible defence, court hears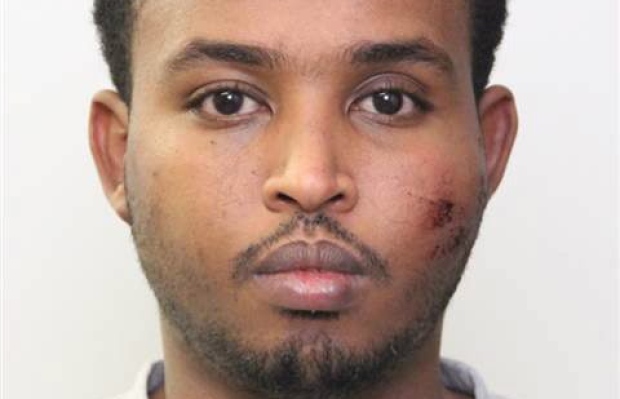 The man accused of attacking an Edmonton police officer doesn't qualify for the defence of not criminally responsible, court heart Wednesday.
Abdulahi Sharif listened to the brief proceedings from the prisoner docket handcuffed and dressed in a blue and white shirt, as his interpreter translated into Somali.
"The report at Alberta Health has found Mr. Sharif is not NCR (not criminally responsible)," said Sharif's lawyer Karanpal Aujla. "He's fit to plea."
In January, Sharif was found fit to stand trial on a string of charges, including five counts of attempted murder on the attack on Const. Mike Chernyk outside Commonwealth Stadium last fall. He's also accused of hitting four pedestrians in downtown Edmonton while fleeing police early the the next day.
On Wednesday, crown prosecutor Shelley Bykewich also added a charge of aggravated assault. Court waived a preliminary trial.
Sharif has not yet entered a plea. He's due back in Court of Queen's Bench for arraignment on May 4.