The View Alum Jedediah Bila Marries Jeremy Scher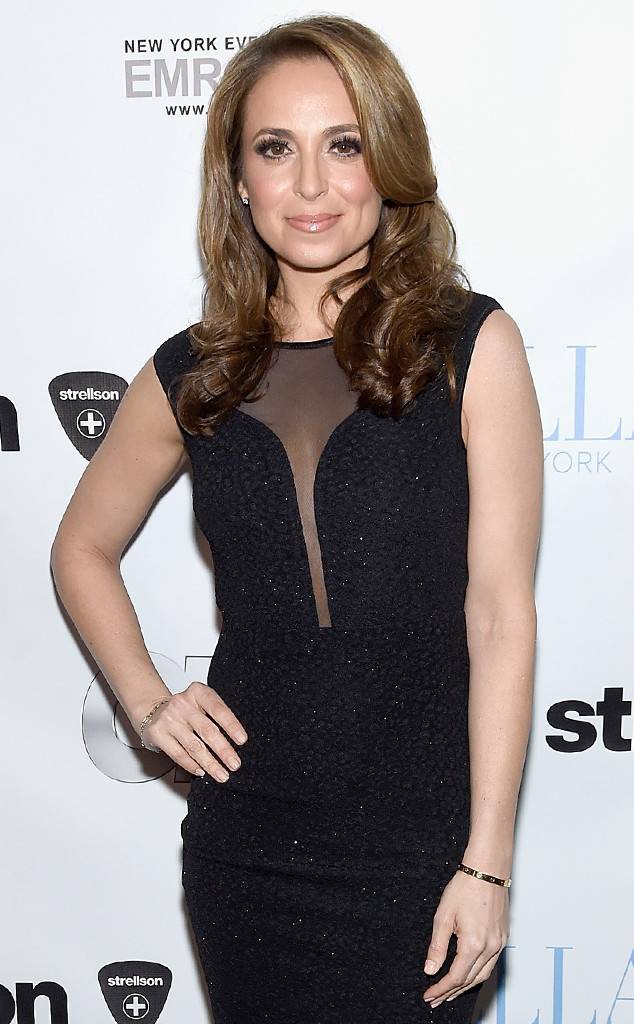 Jamie McCarthy/Getty Images
She's got a new view and a new husband!
The View alum Jedediah Bila wed Jeremy Scher on Saturday in Huntington, New York, E! News can confirm.
The blushing bride donned a Rivini lace ballgown and earrings from Susan Hanover for the ceremony which was held in front of 60 guests, including The View host Sunny Hostin, reports Us Weekly. 
She told the outlet before the big day, "I'm super excited. Super, super excited! I always wanted to get married, but I never thought I would do the big wedding dress and the beautiful venue."
The bride-to-be added, "I always thought I was gonna be on a beach somewhere, just a couple of friends, doing it really casual. So it's crazy."
In June 2017, Bila had announced on air that she and her fiancé had gotten engaged over the weekend. 
"Can anyone in the audience see anything different about me?" Bila asked her then-co-hosts as she flashed her diamond engagement ring. 
She said that the proposal came as a surprise and explained Scher took her to a bed and breakfast to pop the question. "The only sign that something was up is that he's always late to get ready. I'm always dressed and he's taking forever. He was fully dressed an hour early," she said. "I was like, 'Something's happening.' I didn't know what it was, but…He's stuck with me. Bottom line."
She also posted an Instagram of the proposal with the caption, "She said yes."
It's been a event-filled few months for the the 39-year-old. In September, the former FOX News contributor abruptly announced she was leaving The View. The personality had only been on the show for one year.
On Sept. 18, 2017, the former co-host—who joined the show in August 2016—announced that that day's episode would be her final time sitting among Whoopi Goldberg, Hostin, Joy Behar, Sara Haines and Paula Faris. 
"So this is my last day at The View," she told the audience and viewers before looking over to her co-hosts. "I want to thank these ladies. What you don't know about us is that we're really friends…I want to thank you because I'm a little eccentric, and you put up with me, and this has been an amazing journey. And I appreciate all of you. I want to thank the viewers, even the ones that write me hate tweets. This is what I'm here for. I want to shake things up in life and in television."