Jóhann Jóhannsson: 1969-2018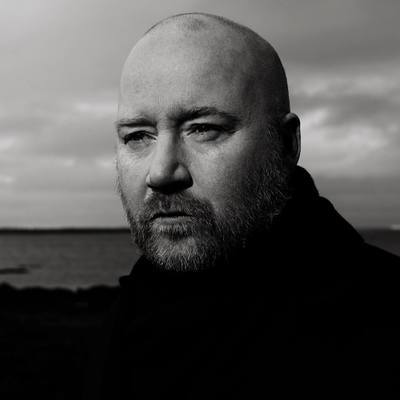 The film world lost one of its greatest musical visionaries on Friday with the sudden passing of Jóhann Jóhannsson, at the age of 48. He leaves behind an incredible discography, made from his sensibility to tell stories with minimalist melodies, grandiose arrangements and meditative pacing that challenged the conventions of music composition. Aside from his own accomplishments as a nearly unclassifiable composer, his film work was pivotal to helping numerous movies deeply resonate with audiences.
The son of one of Iceland's first IBM computer programmers, Jóhannsson was born on September 19, 1969 in Reykjavik, Iceland. While in university, Jóhannsson studied languages and literature, and started off his musical career as a guitarist for various indie bands. Jóhannsson idea of music's potential, in terms of arrangement and composition, expanded as he grew into the artist's collaborative scene. In 1999, he co-founded the Apparat Organ Quartet, which featured four organists and a drummer, earning comparisons to Goblin, Wagner, and Kraftwerk. This group was an extension of an artist think tank/record label that he founded in the same year called Kitchen Motors. The group held the values that he would carry into his compositions across all mediums, of "breaking down barriers between forms, genres and disciplines," according to his official website.
Jóhannsson made his first contribution to the world of film scoring with the 2000 movie "The Icelandic Dream," writing music for film from that point on. At the same time, he was working on his own music, releasing his first solo album in 2002, "Englaborn." Other solo projects of note include 2006's "IBM 1401: A User's Manual," which had a sixty-piece orchestra accompany computer melodies made by his father thirty years ago.
As the foreign and indie scene began to hear more from Jóhannsson in various scores, Hollywood experienced the power of his grandiose minimalism with the music for "Prisoners." The first of his collaborations with director Denis Villeneuve, a foreign artist also trying to make a great impression with his first studio project, "Prisoners" had Jóhannsson apply his stark, solemn inclinations to the painful story of a father (Hugh Jackman) who is incredibly desperate to find his missing daughter. Jóhannsson's score proved to be definitive of his film work, accompanying the cold, haunting images of Roger Deakins' cinematography with simple melodies and an aching arrangement that took the foreground, of which he fittingly has said was influenced by his grandfather's Icelandic hymns. As the story crescendos with its characters' agony, Jóhannsson's score remains as grounded as it is mournful.
As his filmography brought him to other, bigger projects, including his Oscar-nominated score for "The Theory of Everything," Jóhannsson collaborated with Villeneuve for two more scores that would prove the his unique ability for aural storytelling through experimental instrumentation. In 2015's Sicario, he helped orchestrate the frightening aspect of the disturbing drug cartel drama, with Jóhannsson's guttural strings ominously descending, like the gates of hell being opened. The score earned Jóhannsson his second Oscar nomination, complementing the equally elegant but stark images of cinematographer Deakins.
With 2016's "Arrival," Jóhannsson was involved with the film early into its production process in the film about a woman communicating with alien beings who randomly show up on Earth. Like how John Williams created an unforgettable presence out of the aliens in "Close Encounters of the Third Kind," Jóhannsson helped design the soundscape for the extraterrestrials of "Arrival," particularly by using human voices of no discernible language. True to his other projects, he worked with sound recording technologies to create an arrangement that mixed natural and manipulated string instruments, to create the sense of an orchestra that is not of this world.
As with these film scores and others, Jóhannsson took care to package them as standalone pieces. Always worth hearing in as loud a room as possible, he was able to make them separate from the images that inspired them, as if able to tell a story of their own. His score for "Arrival" in particular has the unusual seal of approval from prestigious classical music label Deutsche Grammophon, who also released his 2016 work, "Orphee."
The loss of Jóhannsson especially hurts given the music that one can imagine was yet to come. This past Sundance film festival saw Jóhannsson continuing to challenge his sonic interests with his score for the demonic acid-trip revenge movie "Mandy," starring Nicolas Cage. Although the score is undeniably borne from the taste of its director, Panos Cosmatos and his love for the likes of Vangelis, Jóhannsson's work in the film is majestic in a way that is pure his own, with otherworldly dreams and nightmares created through multilayered, bombastic arrangements. Like with so many of his projects, the presence of his musical brilliance elevated the film, and earned him applause when given a shout-out by Cosmatos at the world premiere's Q&A. Even more sad given Friday's sudden news, Jóhannsson was not there. But he was a saint in his own right, whose music clearly meant so much to so many movies and the viewers that listened to them.