How to Do Date Night Like the Celebrities, On a Budget and Not So Much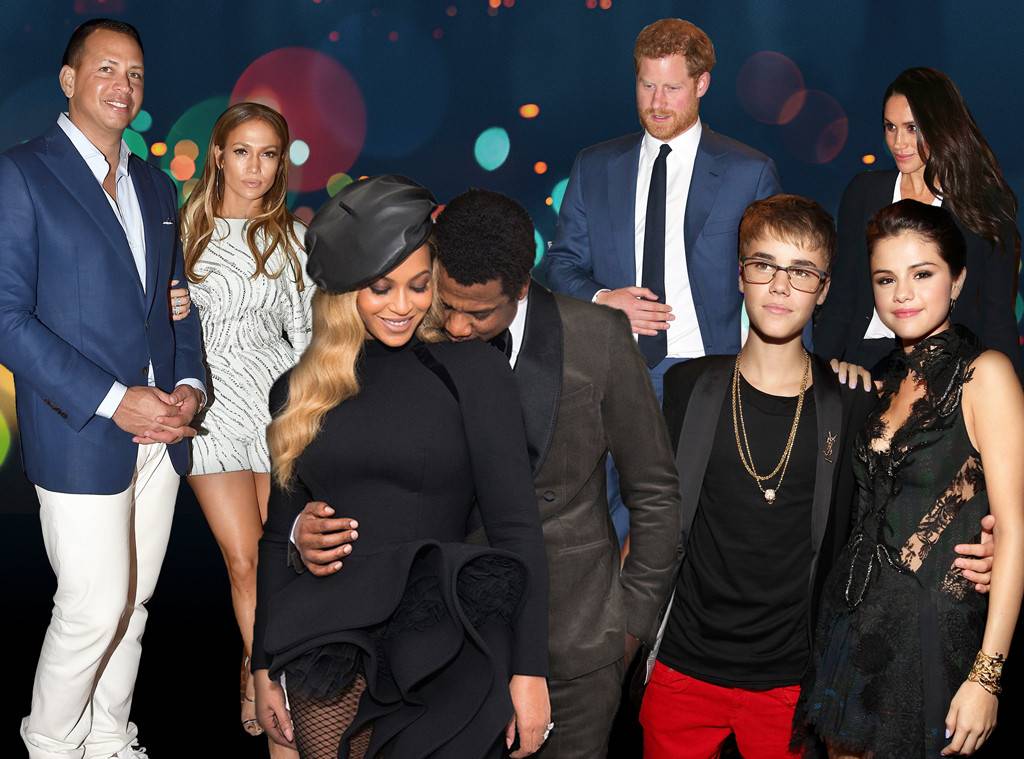 Getty Images; E! Illustration
With the hottest date night of the year now upon us, here comes the pressure to execute the Valentine's Day of your—and your significant other's—dreams.
And seeing as how celebrities seem to pull off the most extra and fabulous date nights, we took a comprehensive look at how to date like the stars in order to give you the tips on how to pull off the ultimate evening. (And as it turns out, in some cases a BFF works just as well as a romantic mate on the fun factor.)
Whether you prefer to pull out all the stops like Russell Wilson and Ciara, or you are a Netflix-and-chill'er like Jamie Bell and Kate Mara, we break down our top 10 date night ideas from the stars.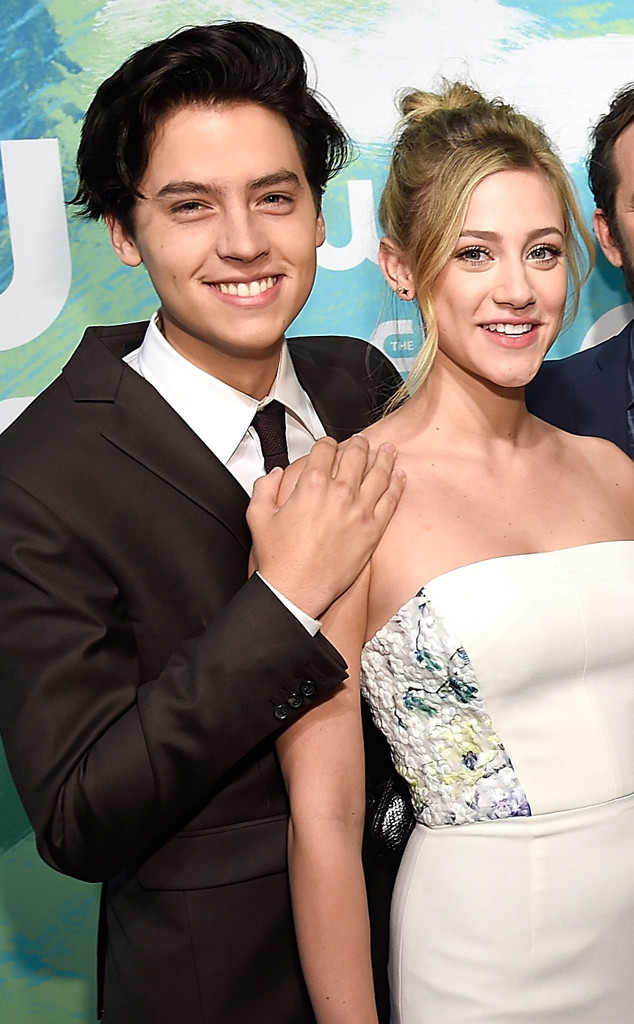 Kevin Mazur/Getty Images for The CW
10. The Low-Key Movie Date: Grab a bucket of popcorn and head to the theater to do a simple date night, similar to Riverdale's Lili Reinhart and Cole Sprouse. This onscreen and real-life couple took a break from filming their CW show to catch a showing of Baby Driver and spend some quality time together, minus the cameras.
9. Netflix and Chill: Perhaps the only thing that can beat a movie date at the theaters is a movie date in the comfort of your own home. This is the ideal scenario for Jamie Bell and Kate Mara, with Bell revealing that the key to a successful night in is none other than Postmates. "Netflix and chill is date night. Couch. Postmates. That's the date night. Our perfect date night is a movie and dinner."
8. Prayer and PDA: Selena Gomez and Justin Bieber have rekindled their relationship thanks in part to their deep bond forged by faith. They often attend a Wednesday church service in Hollywood, so perhaps that's where these lovebirds will be spending at least part of their Valentine's Day, their first as a couple in years.
7. Courtside Couple: If you are like Katharine McPhee and David Foster and you prefer a night out on the town rather than the classic dinner-and-a-movie, take your date courtside—or as close as your budget can get you—and watch an action-packed sports game. This low-key duo watched the Los Angeles Lakers take on the Memphis Grizzlies, but between their shared laughs and prolonged glances, these two may not have paid much attention to the score.
6. Love on the High Seas: For the ultimate romantic setting, there are few things that can surpass watching a sunset in the arms of your beloved. Of course, Beyoncé and Jay-Z raised that bar a few thousand notches by watching the sunset from their yacht. And while few can top that, it hardly matters when you are with the one you love. Any old pier will do.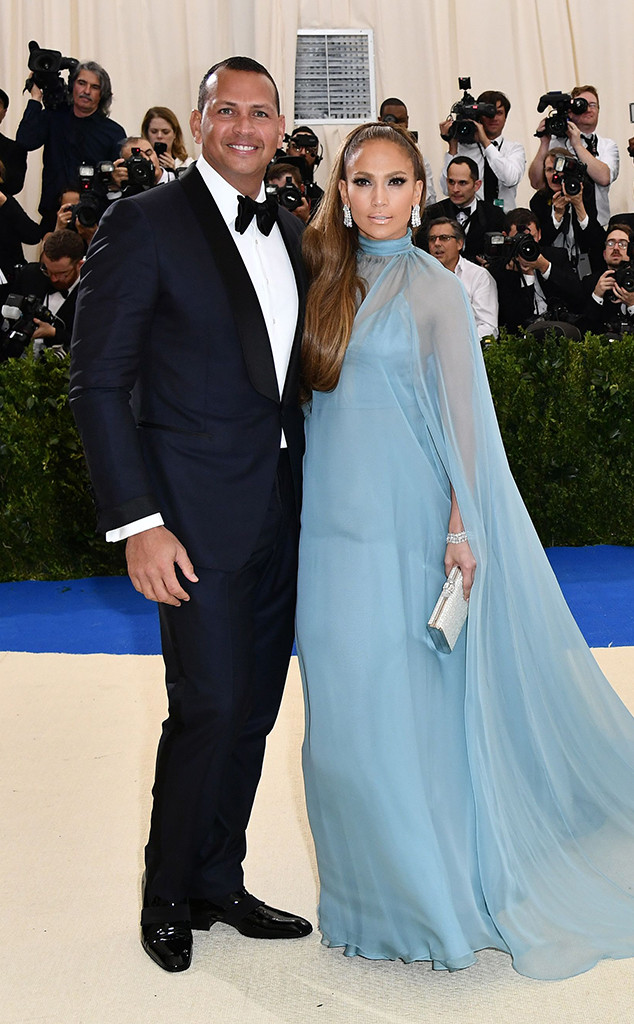 Rob Latour/REX/Shutterstock
5. Black-Tie Affair: Valentine's Day only comes around once a year, so take advantage of the opportunity to wear your finest attire and dance the night away, following suit of Jennifer Lopez and Alex Rodriguez at the Met Gala. Get dressed to the nines and make it a night you will never forget.
4. Jet-Setters: With Valentine's Day falling on a weekday, it isn't uncommon for us civilians to push the love fest to the weekend for the sake of our schedules. Happily this year the holiday is followed by a long weekend, which gives you the chance to pull a Jelena and take a weekend trip out of the city. Whether you are flying to Seattle to go to the Sugar Factory like Bieber and Gomez or you feel like taking a drive, a weekend trip by road or by plane is the perfect opportunity to focus on your significant other.
3. When in Rome: Taylor Swift and Tom Hiddleston knew what they were doing when they chose the Italian capital as the place to bask in their newfound feelings for each other.While their whirlwind relationship was short-lived, the city of Rome will always be the perfect setting for a date filled with wine, carbs and sights that will make you weak in the knees long after the fling has ended.
2. The Art of Love: For Russell Wilson, date night is an art form.The Seattle Seahawks quarterback rented an entire museum for a romantic night with his wife, Ciara. After the incredible date, the singer said her husband "Still Got My Head Spinnin'." And while renting a museum might be out of the question, a day spent perusing the exhibits at a museum can be a great bonding experience.
1. Safari Style: Unsurprisingly, Prince Harry and Meghan Markle are the prime example of how to do date night in style. The newly engaged couple showed the world how it's done when they retold the story of how they "camped out with each other under the stars" in Africa. Their five-night stay in Botswana set the tone for their entire fairy-tale courtship—and so far, they're living happily ever after.
Which date night is your favorite? Sound off in the comments below!
For more tales of celebrity romance, tune into E! News tonight at 7 & 11 p.m.