Northern families hope latest MMIWG inquiry departure doesn't affect upcoming hearings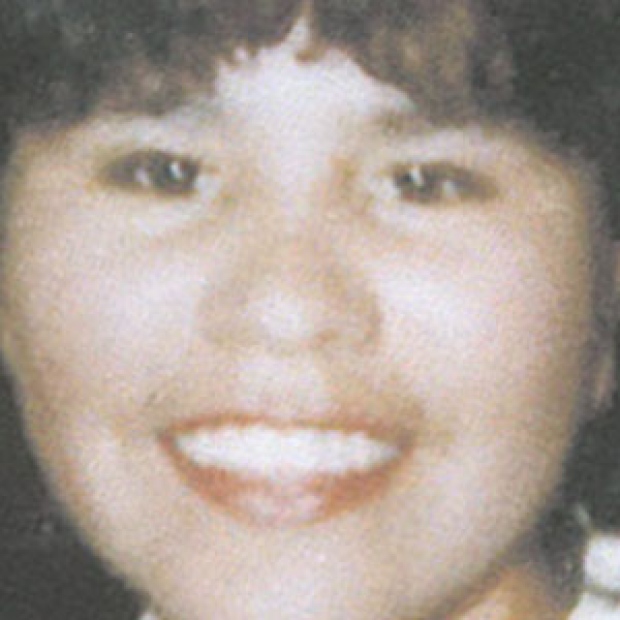 Northern families expressed a mixture of frustration and hope following the news the executive director of the national inquiry into murdered and missing Indigenous women and girls had left her post just weeks before scheduled hearings in Yellowknife and Rankin Inlet.
The inquiry announced the departure of Debbie Reid on Thursday, making her the second executive director to leave the post since the inquiry began its work last September.
The departure is latest high profile loss for the inquiry, which has experienced a high rate of turnover since last February. The inquiry has lost more than 20 people to firings, resignations and layoffs over the past year.
"Right now I am feeling angry and I feel that they are not doing their job," said Doris Catholique, whose niece Charlene Catholique has been missing for more than 25 years.
She was last seen walking on a highway near Yellowknife on July 22, 1990.
"It's been so long since she left; I do pray for her," said Doris Catholique, in phone interview from Lutselk'e, N.W.T.
"I hope [the inquiry] succeeds and they try to locate her, find her and at least bring her home where people will lay her to rest."
Catholique's family is expected to attend the inquiry hearings in Yellowknife which are scheduled to being on Jan. 23.
Need to move forward
Laura MacKenzie, the former president of the Rankin Inlet, Nunavut, women's shelter who worked to get the inquiry to hold hearings in the community, said she is still holding on to hope the recent departure won't affect the hearings scheduled to being there on Feb. 20.
"As long as it moves forward, that is my only concern, that we continue on regardless of any issues going on with the inquiry," said MacKenzie. 
MacKenzie said she was initially disappointed when the inquiry postponed its hearings in Rankin Inlet in December, but said families are now prepared to tell their truth when the time comes.
MacKenzie said at least 15 families are registered to attend the Rankin Inlet hearings and she plans to testify publicly about her aunt Betsy Kalaserk, who was found dead in a Yellowknife apartment in 2003.
Kalaserk's husband was convicted of criminal negligence causing death.
"I have been preparing probably pretty much since there was the invitation," she said.
"I am ready for the meeting and I hope something positive comes out of all this."
Elisapee Sheutiapik, a Nunavut MLA whose sister Mary Ann Birmingham's 1986 killing remains unsolved, said she has serious concerns about the high turnover of inquiry staff.
"I know I've asked for a reset and then I re-thought," said Sheutiapik.
"We need a pause. Obviously there's something wrong with the inquiry, with the commission, with that many departures."
Inquiry needs Inuit advisory council
Rebecca Kudloo, president of Pauktuutit, which represents Inuit women, said she received a call Thursday from inquiry Chief Commissioner Marion Buller who assured her that the hearings would go ahead despite Reid's departure.
Kudloo said her organization has been critical of the inquiry for lacking an Inuk commissioner and she hopes the internal troubles won't affect its work in the North.
"I think there needs to be some changes in how it operates because we have been having a lot of communication problems coming from them," said Kudloo, in an interview from Baker Lake, Nunavut.
"We want this inquiry to be meaningful for the Inuit."
Kudloo said the inquiry plans to hold a meeting in early February with Indigenous organizations in Ottawa, but the actual date needs to be set. She said the inquiry needs to create an Inuit advisory council representing all the Inuit homelands.
Kudloo said she hoped the inquiry gets the time extension it intends to request from the federal government so it can visit more Inuit communities.
"We want this inquiry to work, for sure," she said.
The inquiry's current mandate ends in December 2018. Buller has stated she doesn't believe the inquiry can do its work properly without more time.
Indigenous-Crown Relations Minister Carolyn Bennett has said she is open to an extension but is waiting on a proposal from the inquiry.
MORE FROM CBC INDIGENOUS: First Nations entrepreneurs are asserting sovereignty and seizing the new cannabis economy
MORE FROM CBC INDIGENOUS: Federal Indigenous mental wellness director's liquor bottle crotch pose photo offends staffers