How some customers scored the $60 10-GB phone deal after the deadline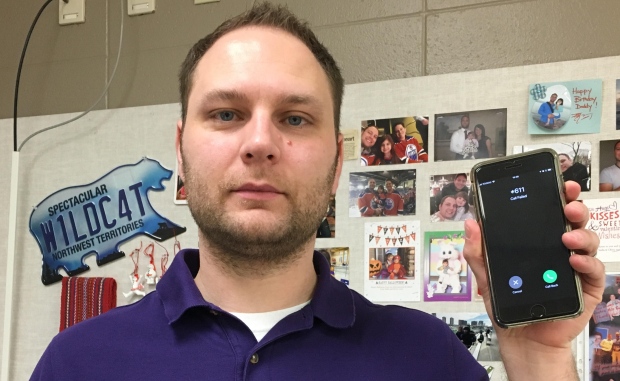 The deadline may have passed, but some Canadians are still scoring the $60 10-GB phone plan briefly offered by the major telecoms last month. 
"It took a while but they were finally able to do it for me," said Rogers customer Joseph Filiplic, who believes making his case on social media helped him seal the deal. 
Filiplic, who lives in Edmonton, was one of many customers blown away when the big three — Bell, Rogers and Telus — offered a $60 monthly plan with 10 gigabytes of data and unlimited calling to customers in Ontario, Alberta and B.C.
According to a recent report commissioned by the federal government, Canadians pay some of the highest prices in the industrialized world for cellular plans, with the average 5-GB plan costing $104.49 a month.
So it was no surprise that customers rushed to sign up for the special deals.
But they had less than a week to do it, sparking long customer service wait times. Some, like Filiplic, gave up in frustration before the Dec. 19 deadline.
He called again a few days after the deadline to make a plea for the plan, but he says Rogers turned him down.
"The agent said, 'No, rules are rules,' and they won't honour the sale that they had. I was upset."
Take it to Twitter
Filiplic complained on Twitter and addressed his tweet to Rogers and Freedom Mobile — the upstart competitor that had sparked the phone plan wars by being the first to offer customers the $60 10-GB deal.
Finally got through to @Rogers to see if I could still access their 10GB plan. @RogersHelps told me "rules are rules" and will not honour the sale they had. Said @FreedomMobile is a different plan. Then told me to have a good day :(#CanadiansPayTooMuchForWireless

— @MrFiliplic
In a second tweet, Filiplic threatened to move to Freedom, which is still offering the plan. Freedom quickly tweeted back, "We would love to have you!"
The following day, Rogers contacted him and offered its now-expired $60 deal.
Filiplic said he was "very surprised" and believes complaining on social media made the difference.
"We are paying a lot," he said of Canadian phone plan prices. "The thing to do, make it public, make it known to the big three that we can't stand for this anymore."
Hey there, we would love to have you! Feel free to stop by or send us a DM if you have any questions about the plans or phones 🙂 SB

— @freedomsupport
Rogers didn't offer any comment on Filiplic's case, and told CBC News that the $60 plan was a limited-time promotion. 
"We know that not everyone was able to take advantage of this offer, but we are committed to continuing to bring our customers a variety of plans and price points to meet their needs," a spokesperson said.
Koodo success story
Brendan Waller of Kitchener, Ont., also managed to get the $60 10-GB deal with Koodo — owned by Telus — post-deadline.
He says while the plan was on offer, he reached out to Koodo multiple times by phone and on social media but was never successful.
After the deadline had passed, he griped to the brand on Twitter.
"Kind of did what social media is good for, which is complaining," he said.
@koodo Never heard back from you regarding the (now unavailable) 10GB for $60 and could never get through to you via phone. Not impressed right now, considering I am hearing 7GB & 8GB plans are available, but not in Ontario.

— @brendanwaller
Last week, Koodo informed Waller he was getting the plan.
"It's proof that for the first time in a while, they may be a little nervous about [Freedom] being able to start taking away some of their clientele," he said.
Telus told CBC News that while the $60 deal is no longer available, it's still honouring the offer for customers who contacted the company on social media before the deadline.
'Demand reasonable prices'
Consumer advocacy group Open Media is encouraging Canadians to take inspiration from the recent $60 10-GB deal to try to get a discount from their provider.
"Demand reasonable prices: Ask the Big Three to extend their promotion," the Vancouver-based organization states in its online campaign.
Bell, Rogers and Telus didn't respond to a request for comment on the campaign.
But some customers who are speaking up appear to be finding success — even if they're not getting the actual $60 deal.
Bell customer Renee Hanlon of St. John's initially thought she'd scored the $60 10-GB plan.
But on Jan. 2, Bell rescinded the deal with an apology because the telecom realized she lives in Atlantic Canada, where the plan wasn't offered. 
"It was disappointing," Hanlon said. "It's discrimination based on where we live that we're not able to access these deals."
She vented to Bell on Facebook and asked the telecom to unlock her phone so she could switch providers.
She says a Bell representative soon contacted her. Hanlon didn't get the $60 deal, but last week the company reduced her bill by $20 and added an extra 2 GB a month, she said. She now pays $72 a month for a phone plan with 3.5 GB.
Bell didn't offer any comment on Hanlon's case and told CBC News it hasn't extended the $60 promotion.
While she did get a better deal, Hanlon says her victory is bittersweet because it wasn't the plan she really wanted.
"When they're going to do a special promotion, offer it to everyone that's in the country. That's the right thing to do."