Gus Kenworthy's Most Memorable Moments On and Off the Snow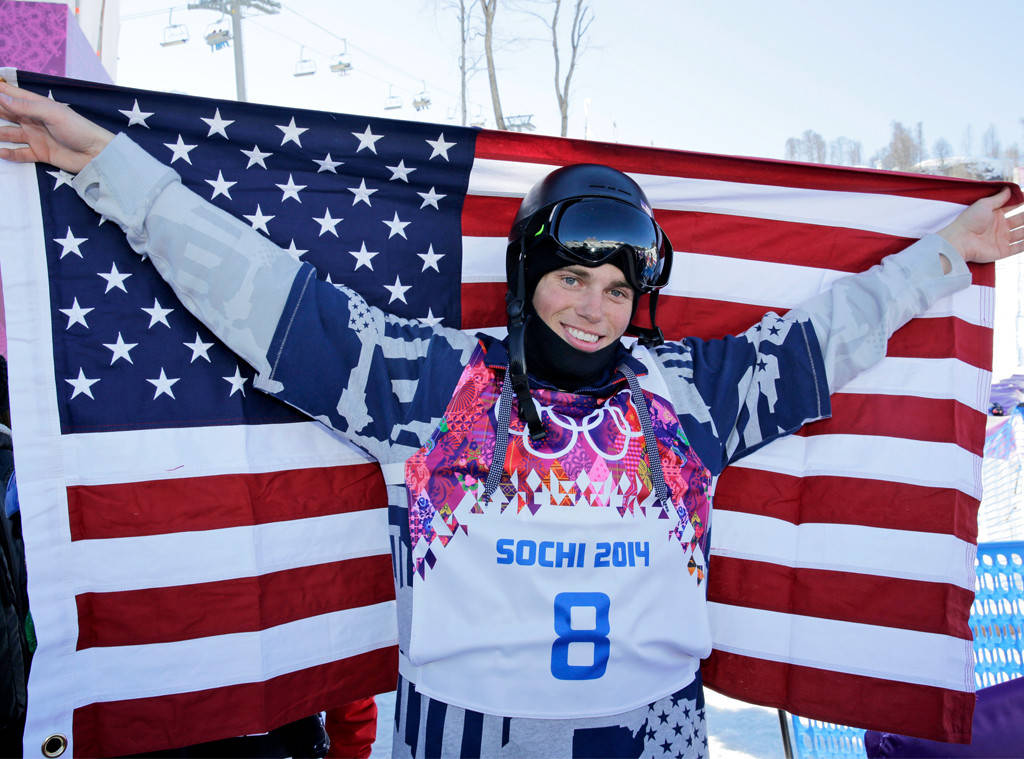 Paul Drinkwater/NBC/NBCU Photo Bank via Getty Images
Gus Kenworthy is one Team USA athlete you just can't forget about.
After winning a silver medal at the 2014 Olympic Games, the 26-year-old quickly caught the attention of viewers for his skills in the snow.
And with less than a month to go until the games in South Korea, viewers will be delighted to know he's ready to win big once again.
According to NBC Olympics, Gus is considered by many to be the world's most well-rounded freeskiers for his skills in halfpipe, slopestyle and big air. Not too shabby, right? 
While he's certainly a force to be reckoned with in competitions, we can't help but acknowledge some of Gus' greatest accomplishments have also occurred away from the snow.
As the countdown to PyeongChang continues, take a look at just some of Gus' big moments in recent years below. 
His True Self: In October 2015, Gus came out as gay in an interview with ESPN the Magazine. "I am gay. Wow, it feels good to write those words. For most of my life I've been afraid to embrace that truth about myself. Recently though, I've gotten to the point where the pain of holding onto the lie is greater than the fear of letting go, and I'm proud to finally be letting my guard down," Gus shared on Instagram with a cover of the magazine. "For most of my life I've dreaded the day that people would find out I was gay. Now, I couldn't be more excited to tell you all the truth. Whether you've suspected it all along or it's a complete shock, it's important for me to be open and honest with you all. Y'all have supported me through a lot of my highs and lows and I hope you'll stay by my side as I make this transformation into the genuine me—the me that I've always really been."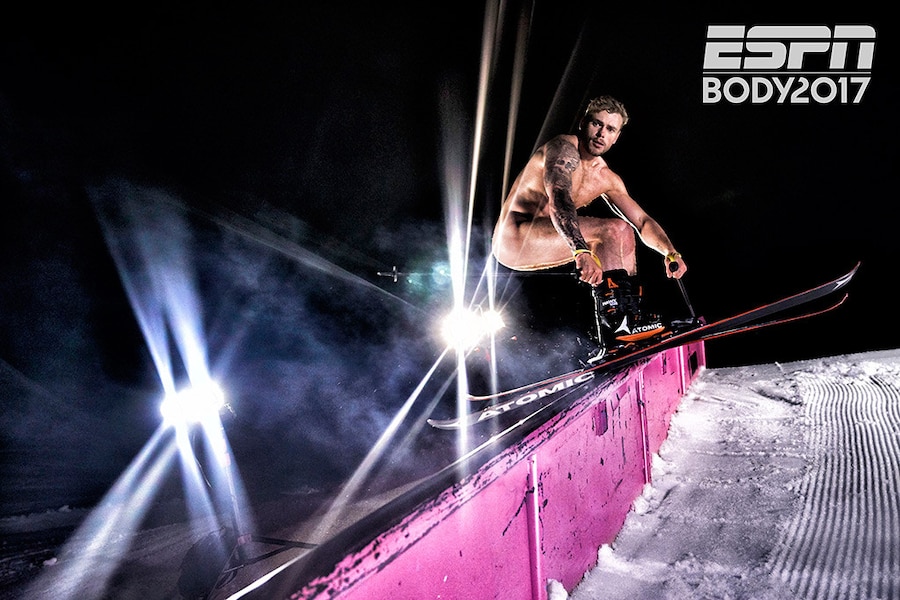 Benjamin Lowy/ESPN The Magazine
Naked and Not Afraid: In ESPN the Magazine's 2017 Body Issue, Gus joined several famous athletes by posing naked on camera. While being 100 percent nude for close to six hours in the snow may not be the most ideal situation, it was one the Olympian would never forget. "I was definitely nervous. I had reservations. But I was also really excited to be a part of it," he told Good Morning America. "I've always been a fan of The Body Issue. I think it's such a beautiful issue that they do—and it showcases so many different types of bodies and athletes—so it was an honor."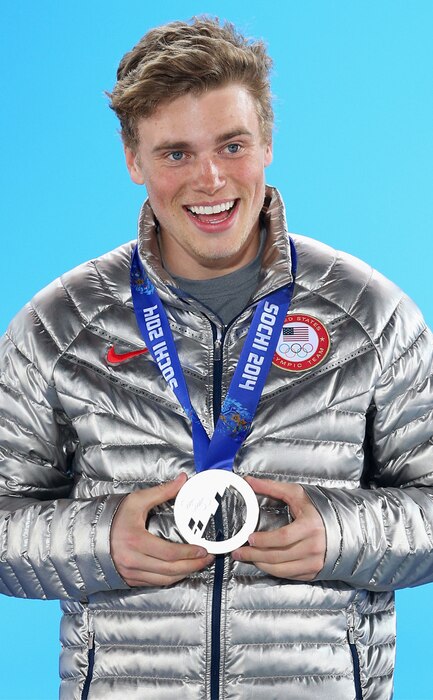 Quinn Rooney/Getty Images
Second the Best: While competing in the 2014 Winter Games, Gus walked away with his very first silver medal in the freestyle skiing-slopestyle event. "It's been pretty surreal so far," he told Kristi Yamaguchi after his win. "I think that was the best slopes run I've ever done. I think it was really clean and I'm really happy with it and it worked out for me."
Serious Smiler: Back in 2014, Gus became friends with Miley Cyrus after revealing she was his celebrity crush. He even asked her to be his Valentine. While they may not have been able to enjoy a February 14 date, the "We Can't Stop" singer did invite the silver medalist to her Bangerz tour in Denver. And when Gus came out as gay, Miley was one of the most vocal supporters. "Never have I ever been prouder to call @guskenworthy my friend! ( and he's a bad ass f–king Olympic athlete)," she wrote on Instagram. "He is showing all of us what it means to be courageous and PROUD of who we are! You have won so much more than any medal …. You have won FREEDOM!"
Puppy Love: During his experience in Sochi, Gus captured the hearts of millions when he made it his mission to rescue as many stray puppies as he could. Despite a few government roadblocks, Gus was able to reunite with puppies he rescued from the streets of Russia during an appearance on Today. He also inspired others at home to make a difference. "We've had people come up to both of us and tell us what they either donated to the Humane Society or went and adopted a dog here, so that's awesome to see," Gus said on NBC's morning show. "I think that we're really just hoping to bring awareness to the plight of the dogs in Russia and hopefully set up some shelters and stuff there."