Woman cancels public MMIWG testimony in Thunder Bay over fears for her safety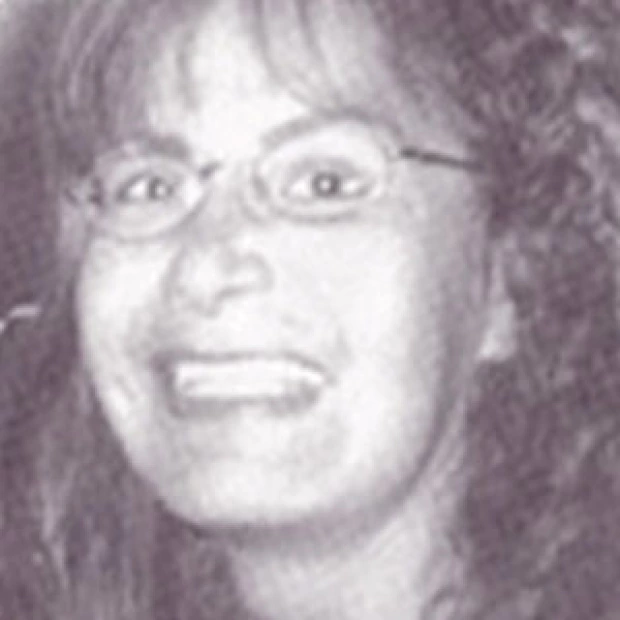 A woman says she cancelled her public testimony at this week's national inquiry into murdered and missing Indigenous women and girls (MMIWG) in Thunder Bay after she was told her planned disclosures about people in the city's legal community could put her life in danger.
The woman was scheduled to testify publicly as a survivor of violence. She says she was drugged and sexually assaulted by someone from the city's legal community.
The woman said she believes there were two attempts made on her life after she revealed the information to an acquaintance. The woman said she had approached other police agencies outside of Thunder Bay about the incidents, with no results.
The woman was also prepared to testify that other women were also drugged and sexually assaulted after being at a particular location in the city.
CBC News has decided not to name the woman or to detail her story and allegations. She provided CBC News with a statement she shared with an inquiry lawyer during a community meeting past this summer which led to a plan to have her testify this week.
"They thought it was a good idea for me to share this in Thunder Bay," the woman told CBC News Tuesday. "I thought it was a good idea too… I wanted to share so that others can be helped."
Last-minute drop-out
The concern about her testifying was first raised by someone at the Family Information Liaison Unit (FILU), which was created to help the families of missing and murdered Indigenous women.
The FILU representative contacted another unit team lead in Ontario who met with the woman a day before she was to testify and also warned her about going public.
"[They] talked to me about that. She said it's not a good idea," said the woman, who canceled her trip within hours of her scheduled testimony.
Inquiry lawyer Christa Big Canoe said she couldn't discuss the case for confidentiality reasons.
Dead Ojibway woman referenced
The woman said she was advised by the inquiry that she could testify again at another hearing and that she should seek out an independent lawyer.
Many of the details of the woman's story cannot be reported because it may reveal her identity.
However, her story includes a reference to Rena Fox, an Ojibway woman found dead outside Thunder Bay on Feb. 28, 2003. The manner of her death remains unknown.
The woman's story also includes mention of someone she linked socially to Agnew Johnston, a former Thunder Bay assistant Crown attorney who was convicted in 1996 for buying sex in 1992 from a 16-year-old involved in a sexual assault case.
Johnston was also convicted of attempting to buy sex from a 15-year-old. He was sentenced to five months in jail and lost his final appeal in September 2000, according to reports.
During Johnston's trial, a Thunder Bay constable named Andre Lichtenfeld testified that he witnessed several prominent Thunder Bay citizens pick up sex trade workers downtown. He testified that the sex workers included underage girls, according to a transcript of the proceedings obtained by CBC News.
Lichtenfeld testified that he witnessed a "Native youth counselor" and "businessmen" along with "teachers, restaurant managers, (an) alderman, two judges and another person that is well known in the society. To give the title, you would know who it was."
First calls for national inquiry
Ontario Provincial Police investigators were first tipped off to Johnston during an investigation into the death of Sandra Johnson, according to disclosure records obtained by CBC News.
Johnson's still-unsolved killing triggered some the first reported calls for a federal inquiry into murdered and missing Indigenous women. Her memory is honoured every year with a Valentine's Day walk in Thunder Bay.
Johnson, 18, was a fancy shawl dancer whose body was found on Feb. 13, 1992, on the frozen surface of the Neebing-McIntyre floodway. Her sister Sharon Johnson testified at the inquiry in Thunder Bay this week in a private hearing.
The Neebing-McIntyre floodway connects the Neebing River with the McIntyre River, known locally as the "river of tears" as a result of the number of Indigenous people who have been found dead in its waters.
This past May, Tammy Keeash, 17, from North Caribou Lake First Nation, was found dead in the marshland connected to the floodway.
Ontario's chief coroner, Dirk Huyer, called in York Regional Police to reinvestigate Keeash's death after First Nation leaders questioned the ability of Thunder Bay police to investigate the deaths of Indigenous people in the city.
Huyer told APTN recently he did not expect York police to file any charges in relation to the case.
Keeash's mother also testified this week at the inquiry in a private hearing, as did the majority of other witnesses this week.
The inquiry gives witnesses the choice of testifying publicly or privately.