They thought we'd be further along: Canada 150 Women author says despite progress, gender parity still elusive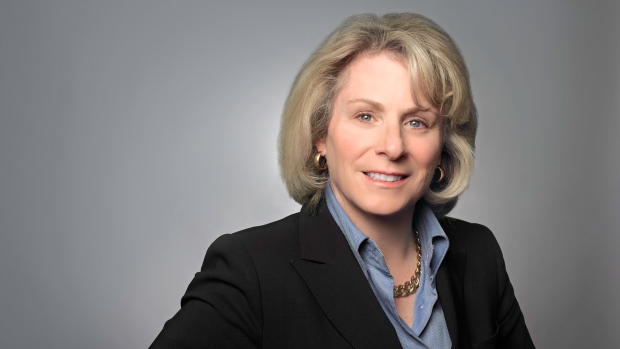 The author of a book highlighting women's contributions to the fabric of Canada, says many of her interview subjects lament the lack of progress made on the road to gender equality.
"While we have seen some shifts, I think most of us would agree that we are not quite there yet," Paulina Cameron told Daybreak Alberta.
Cameron interviewed university presidents and science deans, sports figures and even former premiers and a prime minister for Canada 150 Women: Conversations With Leaders, Champions, and Luminaries, published last month.
"One of my inspirations behind this book was to showcase the impact and contributions that Canadian women have been and are making to our country."
Cameron said after starting a non-profit about a decade ago, she noticed the near absence of female speakers and panelists at business events.
"Today in Canada, more women are starting businesses than men, which is really encouraging. What is challenging though, is that women are not getting the same kind of access to resources, primarily financing, that men are," she said, adding there are sectors where women are breaking through.
"We are seeing progress at universities. One of the women in the book is Elizabeth Cannon, who is the president and vice chancellor of the University of Calgary," Cameron said.
"We also talked to Cassie Campbell-Pascall who you might know from the sports world. We talked to Susan Eaton, who is the leader of the all-woman Sedna Epic Expedition, which snorkelled across the Northwest Passage and was the first all-woman expedition in the world. We talked to Alison Redford who was the first female premier of Alberta."
Common themes emerged, she said.
"What is really encouraging is that a lot of the women shared their excitement about where we are at today, however, they also shared their disappointment in where we have gotten to now. Many of these women have seen a lot of firsts in their lifetime, a few them are the firsts in their fields and they thought that by now we would be further along in gender parity than we are."
Cameron says there are plenty of examples of women excelling in industries and sectors once considered unwelcoming to them.
"Mandy Rennehan who runs Freshco, which is one of Canada's largest construction companies, she has an engineering background and is a great advocate of women in the construction space. Another is Dr. Imogen Coe who is the dean of science at Ryerson University. She works with women who are inventing Canada's next brilliant technology innovations, who are engineers, and mathematicians and scientists. She's really showing that is a space that women can thrive in and what does need to change, is any kind of systemic barriers that are placed against them. The Governor General, Julie Payette, who is also in the book, talks about how women's strengths in the space of arts, is really what can also elevate them in the world of science and technology."
Every time I stand up in the house, they try to drown me out. The speaker stepped in twice this wk. #StrongWomenScareJason #womenvote #ableg https://t.co/Sf9GVwOvLA
An Alberta MLA says politics, unfortunately, can be an ugly place for women.
"We certainly have a lot of women going up against well-established politicians who don't always play nice and frankly sometimes it is a tough arena to be in," Sandra Jansen told CBC News on Sunday.
"You are going to have to stand your ground in the face of some pretty nasty behaviour. There are lots of us who are veterans at this, who have seen a lot of abuse and bad behaviour."
Jansen says surrounding yourself with a competent, experienced team is a good place to start.
"I would encourage women to seek out mentorship, I think you would be surprised at all the places you can find it."
Meanwhile, Cameron observes that the recent explosion of women and girls coming forward to accuse men like film producer Harvey Weinstein and Alabama politician Roy Moore of sexual harassment, is a positive sign.
"I am so encouraged that they are making the headlines and are being topics of conversation," Cameron said.
"We really must listen to women and to believe them. We know that more women in positions of leadership and power, they will lead the way by example and create the space to bring other women along with them."
---
With files from Daybreak Alberta and CBC's Terri Trembath