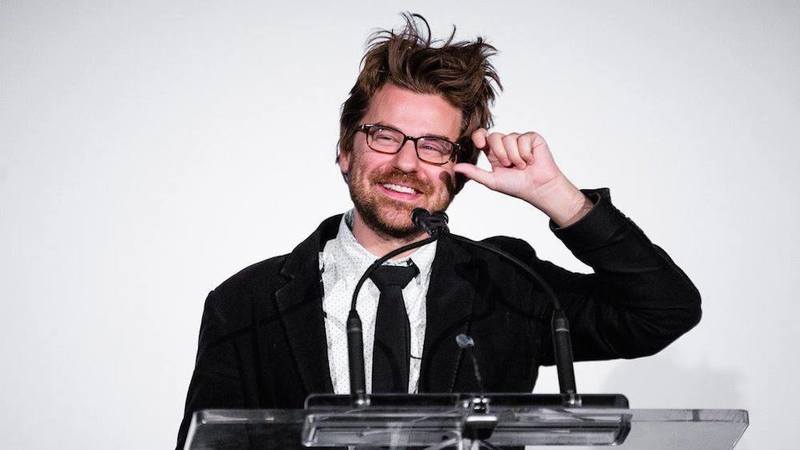 Matt writes: The twentieth anniversary of Ebertfest, the film festival co-founded by Pulitzer Prize-winning critic Roger Ebert and his wife Chaz Ebert at the University of Illinois, College of Media, is slated to run from Wednesday, April 18th, through Sunday, April 22nd, next year. Passes for the festival are now on sale at the official sites of Ebertfest and its main venue, The Virginia Theatre, 203 W. Park Ave., Champaign, Illinois. They can also be purchased by calling the theater box office at 217-356-9063. For more info, click here, and make sure to check out the lovely documentary about last year's festival posted below…
Roger Ebert's 19th Annual Film Festival // A Retrospective Documentary from Shatterglass Studios on Vimeo.
Trailers
The Post (2017). Directed by Steven Spielberg. Written by Liz Hannah and Josh Singer. Starring Meryl Streep, Tom Hanks, Sarah Paulson. Synopsis: A cover-up that spanned four U.S. Presidents pushed the country's first female newspaper publisher and a hard-driving editor to join an unprecedented battle between journalist and government. Opens in US theaters on January 12th, 2018.
The Greatest Showman (2017). Directed by Michael Gracey. Written by Jenny Bicks and Bill Condon.Starring Hugh Jackman, Michelle Williams, Zac Efron. Synopsis: Inspired by the imagination of P.T. Barnum, this original musical celebrates the birth of show business and tells of a visionary who rose from nothing to create a spectacle that became a worldwide sensation. Opens in US theaters on December 20th, 2017.
The Pirates of Somalia (2017). Written and directed by Bryan Buckley (based on the book by Jay Bahadur). Starring Evan Peters, Al Pacino, Barkhad Abdi. Synopsis: In 2008, rookie journalist Jay Bahadur forms a half-baked plan to embed himself among the pirates of Somalia. He ultimately succeeds in providing the first close-up look into who these men are, how they live, and the forces that drive them. Opens in US theaters on December 8th, 2017.
Hostiles (2017). Directed by Scott Cooper. Written by Scott Cooper and Donald E. Stewart. Starring Rosamund Pike, Christian Bale, Ben Foster. Synopsis: In 1892, a legendary Army captain reluctantly agrees to escort a Cheyenne chief and his family through dangerous territory. Opens in US theaters on December 22nd, 2017.
Game Night (2018). Directed by John Francis Daley and Jonathan Goldstein. Written by Mark Perez. Starring Rachel McAdams, Jason Bateman, Jesse Plemons. Synopsis: A group of friends who meet regularly for game nights find themselves trying to solve a murder mystery. Opens in US theaters on March 2nd, 2018.
Mosaic (2018). Directed by Steven Soderbergh. Written by Ed Solomon. Starring Jeremy Bobb, Beau Bridges, Michael Cerveris. Synopsis: A show with an interactive element where the audience can determine the outcome of the story. Debuts next year on HBO.
On the Beach at Night Alone (2017). Written and directed by Sang-soo Hong. Starring Min-hee Kim, Young-hwa Seo, Jae-yeong Jeong. Synopsis: An actress wanders around a seaside town, pondering her relationship with a married man. Opens in US theaters on November 17th, 2017.
Golden Dawn Girls (2017). Directed by Håvard Bustnes. Synopsis: A documentary about the families of extreme nationalist leaders. US release date is TBA.
Swinging Safari (2017). Written and directed by Stephan Elliott. Starring Guy Pearce, Kylie Minogue, Radha Mitchell. Synopsis: A teenager comes of age in a small Australian town during the 1970s when a 200-ton blue whale gets washed up on a local beach. US release date is TBA.
Automatic at Sea (2017). Written and directed by Matthew Lessner. Starring Breeda Wool, David Henry Gerson, Livia Hiselius. Synopsis: On a whim, Eve, a Swedish traveler, accepts an invitation from Peter to vacation on his family's private island off the coast of New England. As a series of unexpected delays prevent other guests from arriving, Eve discovers that she has little in common with the increasingly erratic Peter. Gradually the idyllic natural beauty of the island gives way and Eve finds herself trapped in a state of surreality punctuated by bizarre visions, dimensional shifting and secret soda. US release date is TBA.
Blame (2018). Written and directed by Quinn Shephard. Starring Quinn Shephard, Nadia Alexander, Chris Messina. Synopsis: A drama teacher's taboo relationship with an unstable student strikes a nerve in her jealous classmate, sparking a vengeful chain of events within their suburban high school that draws parallels to 'The Crucible'. Opens in US theaters on January 5th, 2018.
Pottersville (2017). Directed by Seth Henrikson. Written by Daniel Meyer. Starring Michael Shannon, Ron Perlman, Christina Hendricks. Synopsis: A beloved local businessman is mistaken for the legendary Bigfoot during an inebriated romp through town in a makeshift gorilla costume. The sightings set off an international Bigfoot media spectacle and a windfall of tourism dollars for a simple American town hit by hard times. US release date is TBA.
The Ballad of Lefty Brown (2017). Written and directed by Jared Moshe. Starring Bill Pullman, Peter Fonda, Joseph Lee Anderson. Synopsis: A coming-of-age Western for a 65 year old man. Opens in US theaters on December 15th, 2017.
In the Fade (2017). Directed by Fatih Akin. Written by Faith Akin and Hark Bohm. Starring Diane Kruger, Denis Moschitto, Numan Acar. Synopsis: Katja's life collapses after the death of her husband and son in a bomb attack. After a time of mourning and injustice, Katja seeks revenge. Opens in US theaters on December 27th, 2017.
Song of Granite (2017). Directed by Pat Collins. Written by Pat Collins, Eoghan Mac Giolla Bhride and Sharon Whooley. Starring Michael O'Chonfhlaola, Macdara Ó Fátharta, Leni Parker. Synopsis: An audacious exploration of legendary seannós singer Joe Heaney. Opens in US theaters on November 15th, 2017.
Permanent (2017). Written and directed by Colette Burson. Starring Patricia Arquette, Rainn Wilson, Kira McLean. Synopsis: A comedy about bad hair, adolescence, and socially awkward family members. It involves life-altering permanents and poorly-made toupees. Obstacles to daily survival ensue. Opens in US theaters on December 15th, 2017.
The Leisure Seeker (2018). Directed by Paolo Virzì. Written by Stephen Amidon, Francesca Archibugi and Paolo Virzì (based on the novel by Michael Zadoorian). Starring Helen Mirren, Donald Sutherland, Chelle Ramos. Synopsis: A runaway couple go on an unforgettable journey in the faithful old RV they call The Leisure Seeker. Opens in US theaters on January 19th, 2018.
Happy End (2017). Written and directed by Michael Haneke. Starring Isabelle Huppert, Jean-Louis Trintignant, Mathieu Kassovitz. Synopsis: A drama about a family set in Calais with the European refugee crisis as the backdrop. Opens in US theaters on December 22nd, 2017.
Matt writes: One of the year's best and most warm-hearted films is "Princess Cyd," the latest feature from Chicago-based director Stephen Cone. Click here for our in-depth conversation about the picture, which features great performances from Rebecca Spence, Jessie Pinnick and Malic White. Also make sure to read Sheila O'Malley's wonderful review of the film.
"Suspiria" at 40
Matt writes: Peter Sobczynski pens a marvelous appreciation of Dario Argento's visually stunning horror classic, which celebrates its 40th anniversary this year.
Free Movies
A Delicate Balance (1973). Directed by Tony Richardson. Written by Edward Albee. Starring Katharine Hepburn, Paul Scofield, Lee Remick. Synopsis: A well-to-do Connecticut family is upended when the grown daughter's godparents, seized by a nameless terror, decide they've come to live with them.
Love Among the Ruins (1975). Directed by George Cukor. Written by James Costigan. Starring Katharine Hepburn, Laurence Olivier, Colin Blakely. Synopsis: An aging actress is being sued for breach of promise. She hires as her lawyer a man who was an ex-lover and is still in love with her, although she doesn't know it.
This Can't Be Love (1994). Directed by Anthony Harvey. Written by Duane Poole. Starring Katharine Hepburn, Anthony Quinn, Jason Bateman. Synopsis: Two former movie stars, Marian Bennett and Michael Reyman had a brief and bitter marriage during their careers in the 40's. Many years later they are reunited and things haven't got any better between the two…