Is this the end for Tiger Woods? Frank interview at the Presidents Cup indicates it's possible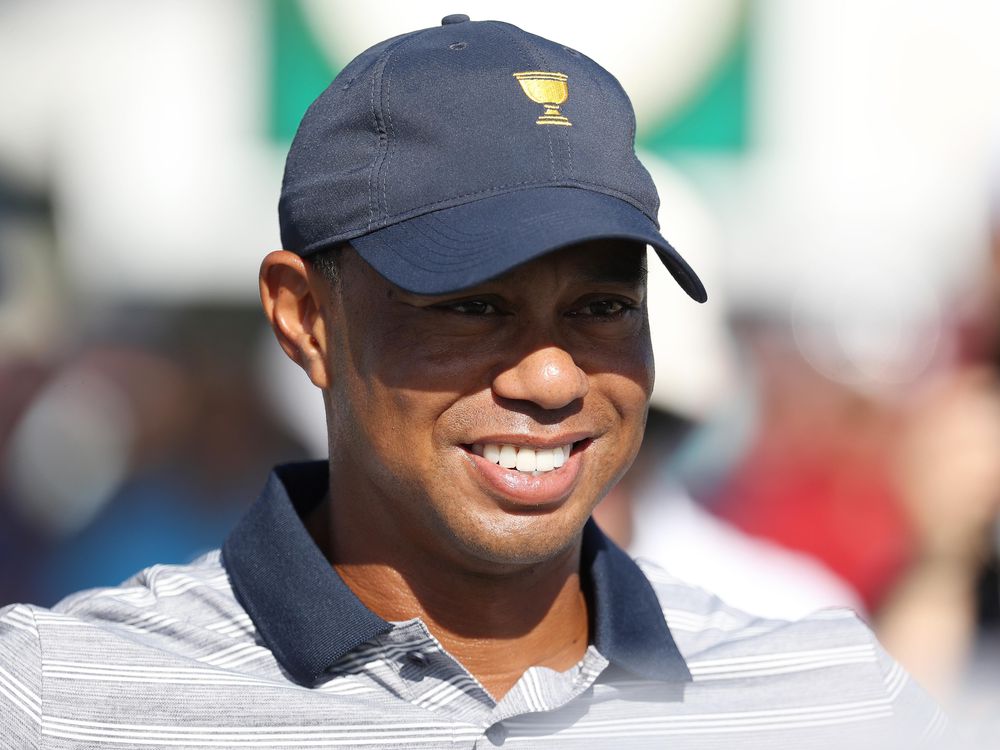 For the first time, Tiger Woods admitted his career may be over. The 14-time major winner fears the injuries may have taken too great a toll to launch another comeback.
Woods was speaking Wednesday at the Presidents Cup in New York, where he is assistant captain. He has not played since February, after which he was forced to undergo a fourth back operation in 18 months. Woods, 41, claims to be pain free following the spinal fusion procedure, but he is facing up to the realities of his condition. And it could be bleak for the sport which he has bestrode like no player ever before.
When asked if he could imagine a scenario in which he never plays professionally again, Woods replied: "Definitely. I don't know what my future holds for me. The pain's gone, but I don't know what my golfing body is going to be like.
"It's going to take time to figure out what my capabilities are going forward. And there's no rush. First things first: get my health organized.
"Then, basically just keeping waiting for what my surgeon says." Woods said he has not hit a full shot since the procedure in April. Doctors have limited him to 60-yard shots, maximum. And although he said he is "optimistic about the progress I'm making" he confessed that there was "no timetable on a likely return." In truth, Woods is not sure what he will expect should he ever be fit enough to re-enter the arena.
"I don't know what 100 per cent (healthy) means after eight surgeries (and four other operations on his knees), but I'll try to get as close as I can to that number," he said. "Is anybody in here who is in their 40s ever going to feel like they did in their 20s? Huh? Seriously? Exactly. As I've told you guys, I'm only hitting 60-yard shots."
Woods is not known for his frankness, which made this surprising in one sense. Many will speculate that he is preparing the ground for his retirement.