Federal government begins to make good on 100-year-old promise to Treaty 8 First Nations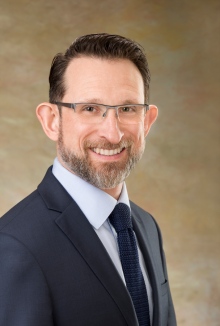 Over the last month, the federal government has paid out more than $100 million to five First Nations which made claims under Treaty 8. 
Treaty 8, ratified in 1900, promised "cows and plows" to First Nations that wanted to take up farming, and now five of those First Nations in British Columbia have seen compensation.
The first of which, the Saulteau First Nation, received $47 million or around $52,000 per member in mid-August. 
Twenty-one First Nations, including the K'atlodeeche First Nation in the Northwest Territories, have made claims with the the federal government asking it to to make good on the more than hundred-year-old promise.
Today, the farming starter package is being equated to cash, which is allotted to the band to decide how to divvy up.
Christopher Devlin, a lawyer specialized in Treaty law, says the amount of money per First Nations member is based on Canada's estimate of the cost to start a family farm in northern Alberta for a family of five.
Dene Tha' claim accepted 
This month, the government's Special Claims Branch decided a claim from the Dene Tha' met the minimum standard to be considered, according to the First Nation's Facebook post. 
The northern Alberta First Nation put in a request for their Treaty 8 benefits on March 30.
The government will now let the First Nation know whether or not it will negotiate the claim. It has up to three years to complete this step in the process.
"We are confident that the claim and historical report submitted with it will meet the standard and be accepted for negotiation," the Dene Tha' said on Facebook.
However, even if it's accepted for negotiation, it could still be years before the Dene Tha' see any money.
The K'atlodeeche First Nation filed a claim in 2008 and Chief Roy Fabian says negotiations are still ongoing. Seven other First Nations are also still in negotiations.
A spokesperson for Indigenous and Northern Affairs Canada says that there is a dedicated settlement fund of $250 million per year over the ten years from 2009 until 2019 for the resolution of specific claims across the country.
The negotiated settlements "help right past wrongs, honour treaty obligations and advance reconciliation with First Nations," the spokesperson said.