The Final Taylor Swift Post-It Message Says It All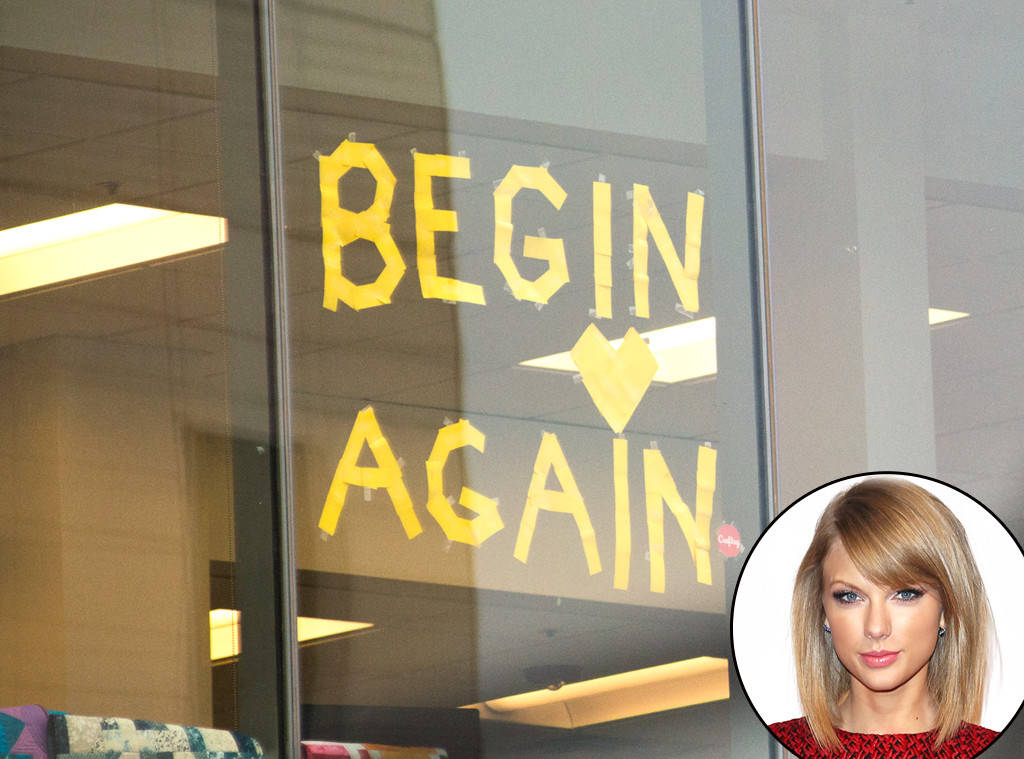 Tim P. Whitby/Getty Images, Theo Stroomer/Getty Images
The final Post-it message for Taylor Swift's groping trial got it right.
In case you missed it, when the 27-year-old pop star's trial against radio DJ David Mueller began in Denver, Colorado last week, employees of Craftsy working in the office building directly across from the courthouse began putting up Post-it note messages on their windows to show their support for the singer.
It began with a "Free Tay" message last Monday that immediately went viral. Then, over the course of the week-long trial, the messages continued with famous Swift lyrics, like "Haterz gonna hate," and "I knew you were trouble."
Though all the messages were powerful—especially the "Fearless" note—we have to give props to the final note, which read, "Begin again."
You see, Swift has been dealing with this situation for four years. It all started when she met the 98.5 KYGO radio DJ at a fan meet and greet in 2013. They posed for a photo together when the singer said Mueller put his hand up her skirt and groped her bare butt.
He was then fired from the station and, two years later, filed a lawsuit against Swift, claiming he lost his job over "false allegations." Shortly thereafter, Swift responded by filing a counter suit for assault and battery.
The highly-publicized case regarding the lawsuits began Monday and continued into four days of testimony from Swift, her mother Andrea Swift and her former bodyguard, Greg Dent.
The jury deliberated for four hours today before coming to the unanimous decision, finding Mueller guilty of assault and battery.
Though Swift left the courthouse winning a mere $1 she requested in punitive damages, the outcome resulted in something much larger: A new chapter and an even greater, more personal motivation to give back.
Swift released a statement after the jury announced their decision, saying, "I want to thank Judge William J. Martinez and the jury for their careful consideration, my attorneys Doug Baldridge, Danielle Foley, Jay Schaudies and Katie Wright for fighting for me and anyone who feels silenced by a sexual assault, and especially anyone who offered their support throughout this four-year ordeal and two-year long trial process."
She continued, "I acknowledge the privilege that I benefit from in life, in society and in my ability to shoulder the enormous cost of defending myself in a trial like this. My hope is to help those whose voices should also be heard. Therefore, I will be making donations in the near future to multiple organizations that help sexual assault victims defend themselves."