Texas Couple Ordered to Pay $1.08 Million to Wedding Photographer After Lawsuit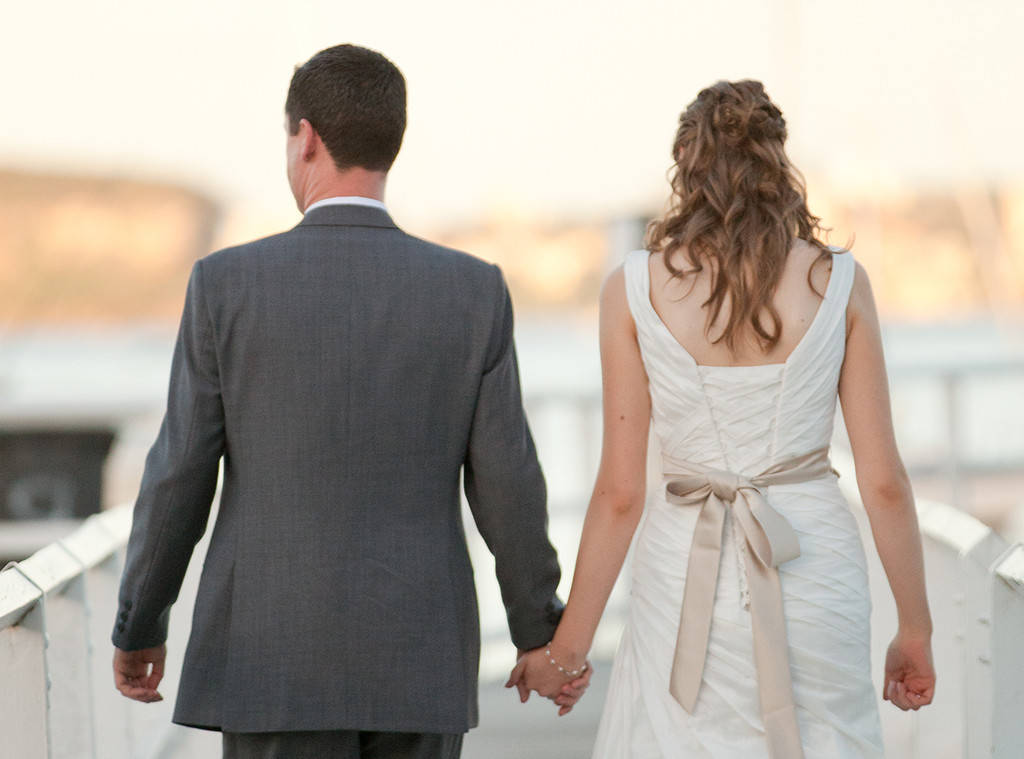 ""
As if weddings aren't expensive enough.
Texas couple Neely and Andrew Moldovan has been ordered to pay their wedding photographer Andrea Polito $1.08 million after she sued them for defamation over negative statements they made publicly about her professional work with them. The couple has not commented.
The Moldovans had been engaged with Polito in a dispute over a $125 fee for an album cover. Polito told the Dallas Morning News that after several weeks of back and forth with the couple, she said she would absorb the cost to satisfy her customers.
Days later, the pair aired their grievances with her in an interview with Dallas-Forth Worth TV station NBC 5. They told the outlet that Polito's company's manager told them the fee was not included in their contract and that their wedding album would be forfeited unless they paid the fee. The photographer later told the station that her order form "clearly states that the cover is not included in the wedding package and is an additional charge."
"As any of our brides would tell you, we have a very strong policy regarding the high-resolution files, which are not released until the photo album is completed," she wrote on her blog in 2015. "To suggest that we would hold images 'hostage' in retaliation is simply inaccurate…it is very clear that this small business discrepancy over $125 has gone too far because of ulterior motives."
Nerida McMurray Photography/Getty Images
Meanwhile, following the NBC 5 interview, People flooded Polito's review pages with criticism. She eventually closed her studio. She said in her defamation suit that the Moldovans also "engaged in a smear campaign" against her and made "disparaging and defamatory" statements about her and her company on social media and blogs, saying she "cheated" and "scammed" people.
She said the couple "took pride and pleasure in the harm they caused, bragging they were 'pretty sure her business is done'" and that their "tortious actions" damaged her personal and professional reputation, caused her extreme emotional distress, and already caused, and will continue to cause, substantial economic damages" to her company.
The couple denied her allegations, adding in their response that any damage the photographer suffered was "the proximate result" of her "breach of contract" and/or "misrepresentation" of her duties and their rights under the written contract, which they said Polito had drafted. The pair also said that any statements made by her "were based on reasonable inquiry, information and belief or were otherwise reasonably believed to be true" and that they "did not assist or encourage any other person, including one another, in any way, much less a substantial way, to commit any tort" against Polito. 
Two years later, a jury found the couple liable for defamation, disparagement and civil conspiracy. 
"I'm emotionally exhausted. This has been a very long battle," Polito said. "Last Friday, when the verdict was read I felt a little bit relieved, but most importantly, I feel my reputation was restored to myself. What's been so hard the past couple of years has been feeling so ashamed of this story."